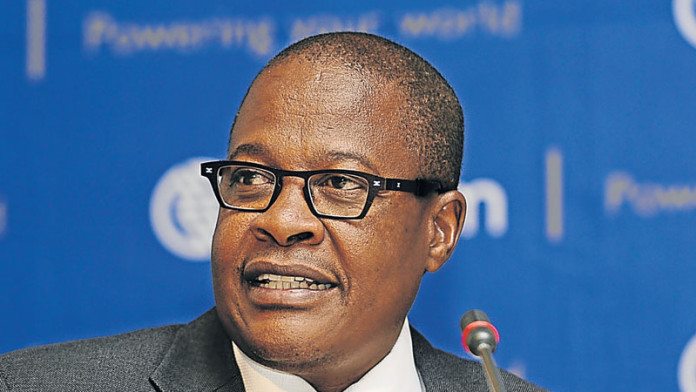 ESKOM accepted shares in Tegeta Exploration & Resources (Tegeta) as security for R586m it prepaid the Gupta family company for coal from Optimum colliery.
Brian Molefe, CEO of Eskom, said Tegeta came to the utility's rescue after five other coal producers that were supplying Arnot power station on an emergency basis said they would be diverting their coal to other power stations in order to meet long-term contracts.
As a result, Eskom turned to Tegeta which was about to consummate the R2.15bn purchase of Optimum Coal from a company in which Swiss miner and trading group, Glencore, was the controlling shareholder.
Eskom was short of coal for Arnot because it had declined to renew a coal sales agreement with Exxaro Resources which had been supplying the power station from its nearby Arnot mine for about 40 years until December.
"Five suppliers said they would like to go back to day jobs as winter was coming and they had to meet contracts," said Molefe. "Tegeta said it could help Arnot. There was a portion that Glencore was not mining that was export [quality coal]," he said.
"Tegeta said that it would mine it, but that it didn't have the capital to start those operations because its bank accounts had been closed and it had just paid Optimum R2bn," said Molefe.
On April 6, First National Bank closed the account of the Gupta family holding company Oakbay Investments of which Tegeta is a subsidiary. This followed similar actions by Barclays and Sasfin, as well as KPMG which cited "risk of association" with the Guptas who stood accused in March by deputy finance minister, Mcebisi Jonas and former ANC MP Vytjie Mentor of offering them top cabinet positions.
Said Molefe: "They [Tegeta] said: 'Would you consider advancing to us the money to re-open the export side?' And we agreed because we have no reason not to do business with Tegeta".
"We took the shares of Tegeta as security. They took the money, restarted the operation, and they are supplying us at higher price of R470/t – which is less than half what we were paying Exxaro – because Optimum coal was export quality," he said.
Molefe added that Eskom has been deducting the cost of Optimum's coal to Arnot power station from the prepaid amount in the months of May to July whilst simultaneously adjudicating other bids for a long-term supply contract to Arnot.
"We will be sorting this out [the long-term contract] in September," added Molefe. "We could accelerate it and do it more quickly," he said.
Molefe's comments were made at Eskom's full-year results presentation in which he staunchly defended the power utility's business relationship with the Gupta family. "It is against the spirit of our law to discriminate against Tegeta.
"It does not make it right that it is being done by the intelligentsia and the media of the country. What about the guys that stole billions [of rands] from the construction industry and still have bank accounts," he said.