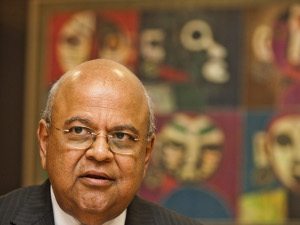 The confrontation between Eskom and the National Treasury over coal contracts with Tegeta – a company controlled by the Gupta family – intensified today with Treasury issuing a statement attacking the state-owned utility for lack of co-operation and causing "all forms of hindrances."
Not only has Eskom rejected the accusations from Treasury but it has also refused to retract a statement regarding the coal contracts with Tegeta which Treasury believes is incorrect.
In today's statement the Treasury said, "National Treasury has also noted with concern the statement issued by Eskom on Sunday, August 28 2016 suggesting that it has been co-operating with the process of reviews of the coal contracts. The National Treasury would like to categorically state that its efforts have met resistance."
The Treasury has requested Eskom withdraw the statement that "all the Tegeta coal contracts with Eskom have been extensively audited by various agencies, including National Treasury" stating "clearly that was not the case."
Eskom subsequently replied that it was "shocked and perplexed" by the statement issued by the Treasury. The utility said it "has been responding to National Treasury requests".
Eskom added that, "it is also true that the National Treasury has requested all contracts related to Tegeta (as noted above) and that these contracts were subject to an investigation by National Treasury. We therefore see no reason to retract the statement to the effect that National Treasury has investigated Tegeta contracts extensively."
According to Eskom, the only letter it is aware of in which Minister of Finance Pravin Gordhan has referred to prepayments to Tegeta was dated August 17, 2016 in which Gordhan stated, "I am also concerned about the media reports which indicate Eskom's coal contracts were not concluded in accordance with the procurement procedure and that pre-payments have been made to coal suppliers."
The Eskom statement added, "Eskom is in the process of compiling a response in this regard in line with our media statements already issued on this topic."