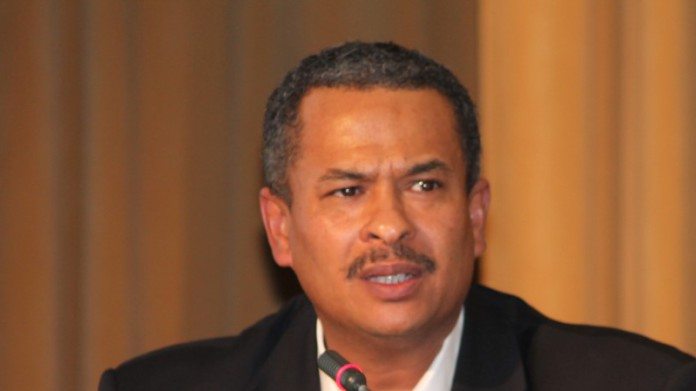 AFRICAN Rainbow Energy & Power CEO, Brian Dames, is upbeat on the prospects for independent power producers (IPP) in South Africa despite apparent opposition to them from state-owned utility Eskom which he used to run.
Interviewed on the sidelines of the Joburg Indaba conference in Sandton today, Dames told Miningmx: "I cannot comment on Eskom's attitude. I focus on the policy environment and that has not changed.
"Africa – including South Africa – has the fastest growing energy market globally but, as you look at South Africa and the rest of the continent, there is no government which can meet the energy needs in any specific country alone. They have to find a way to attract both private sector and public sector investment.
"We see no hindrances to setting up an IPP project in South Africa and we continue to engage with foreign partners who are very excited about this space," said Dames.
"South Africa has a sound regulatory framework. It has a very successful IPP programme which is globally renowned because South Africa has seen a significant reduction in the price of technologies without subsidies," he said.
In July, Eskom indicated it was considering not signing any new power purchase agreements with private producers after the current round of IPP projects was concluded.
Subsequent responses from finance minister, Pravin Gordhan, as well as the Department of Energy (DEA) and the Presidency stressed that the renewable energy IPP programme remained a key government policy.
Dames said his company was looking for "strategic investments that make sense for us and we would look at taking a stake of between 20% and 35%".
He was reluctant to be pinned down on the target parameters of likely projects saying this would depend, amongst other things, on the level of participation to be taken.
But, he indicated investments could be up to R300m or higher. He added: "There are plenty of smaller hydro projects that look very interesting. We are looking at projects that are 35MW upwards in generating capacity," he said.
Dames said African Rainbow Energy & Power already had a healthy pipeline of projects across the African continent, but was focused on building a sustainable business base in South Africa.
He commented: "There are lots of opportunities in the renewable space here as well as the gas to power programme. That's going to be big".
African Rainbow Energy & Power is controlled by billionaire businessman Patrice Motsepe who is the largest shareholder and its chairman, but the company is a privately-owned, separate entity from Motsepe's listed flagship mining house African Rainbow Minerals (ARM).