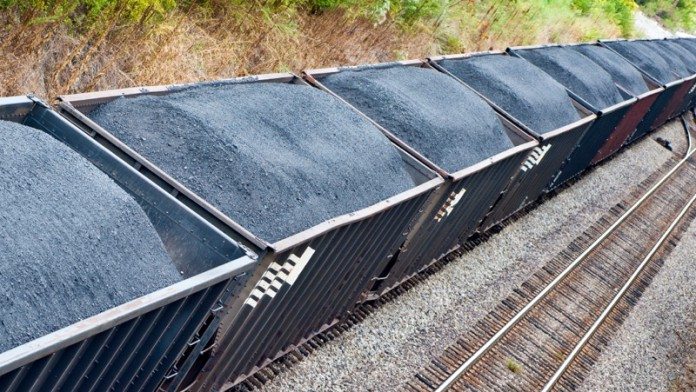 EXXARO Resources delivered an upbeat message regarding its 2017 prospects on the back of a higher coal, mineral sands and iron ore prices, but alluded to continued troubles with Eskom, South Africa's power utility it supplies with coal.
In a 2016 operational update, signed off by Exxaro finance director, Riaan Koppeschaar, the company said it expected "an improvement" in next year's operational results, especially for coal.
This was owing to stable trading conditions in domestic markets, higher international coal prices and self-help efforts that included technological improvements.
Export coal prices were expected to be 41.5% higher in the second half of its 2016 financial year, which closes December 31 with the average export coal price settling at $75/t (H1: $53/t).
Export sales volumes were also expected to increase by 31% to eight million tonnes (Mt) mainly due to the inclusion of product from ECC (formerly Total Coal SA) as well as exports from Mafube power station coal which were previously supplied to Eskom.
The relationship with Eskom remains a source of distress, however.
As in previous announcements regarding its operations, Exxaro said it would consider available recourse in terms of its coal sales agreement between it and Eskom's Matla power station.
About R1.8bn in short-term funding for extensions to Exxaro's Matla mine has yet to be approved by Eskom. Total capital required for Matla, the contract for which expires in 2023, is up to R3bn in the long-term.
Said Exxaro: "Large capital projects at Matla remain unfunded by Eskom, with mine 1 on care-and-maintenance … We continue to engage Eskom to provide the required capital funding and are considering available recourse in terms of the CSA". Matla's remaining shafts – mine 2 and mine 3 – were expected to produce 8.2Mt in the 2016 financial year against contracted volumes of 10.1Mt.
Exxaro CEO, Mxolisi Mgojo, earlier this year put a pragmatic spin on the firm's relationship with Eskom saying that he intended to "ride the waves of the relationship" as in a marriage.
Eskom buys about 9Mt a year of coal from Exxaro on a long-term contract basis, but the utility has been critical of these contracts because it believes the coal is too expensive.
As a result, it has refused to invest in new mine developments to extend long-term coal contracts. This has resulted in the recent closure of the Arnot mine.
Responding to questions in a conference call today, Mgojo said it would "be interesting" to see if Eskom stuck to its recently adopted policy of short-dated coal procurement in the wake of improved export prices.
"We need to see what Eskom is going to contract from ECC," said Mgojo. "It will be interesting to see whether we will get tonnes to Eskom on much more favourable terms.
"My sense is that Eskom will find it difficult to secure tonnes under short contracts. They may have to go to 10-year contracts to secure good prices," he added.
Exxaro's supply to Eskom for the 2016 financial year was expected to fall about 8% owing to lower offtake from Leeuwpan where a contract was not extended and lower offtake from Grootegeluk in line with an addendum to a contract supplying the Medupi power station project which is behind schedule.
Exxaro said its mineral sands business, which it has through a 44% stake in US-listed Tronox, had an improved performance in the second half "… on the back of higher pigment sales volumes and selling prices as well as improved operating cost performance".
Exxaro has raised the prospect of deciding whether to continue owning the business or seeking control by increasing its ownership. Said Mgojo: "We have sense of what we see and what is happening in the market and 2017 will be a good time for us to pull the trigger [on a decision]".
Exxaro announced on November 22 that it would unwind its black economic empowerment ownership and buy back a portion of its shares for about R3.5bn [R3.04bn net]. The outcome would be a 30% empowerment compared to its 50% empowerment holding under the current scheme that expires on November 28.
Mgojo said it was difficult to comment on how the BEE scheme would reflect under the mining charter where negotiations between the Chamber of Mines and the Department of Mineral Resources were "dynamic".
"I don't want to say anything now because I may find things have changed," he said. Shareholder meetings on the BEE unwind and buy-back will take place on December 30 and in the first quarter of 2017.