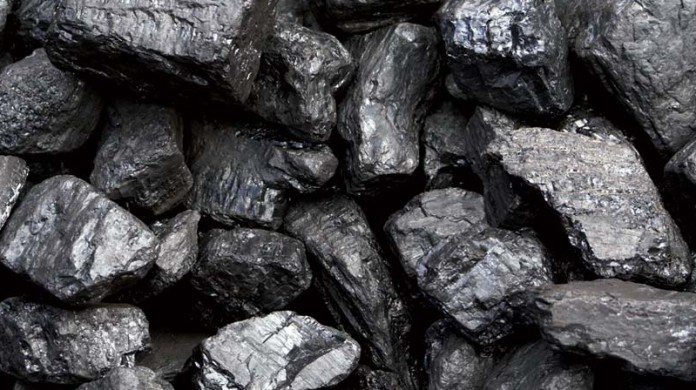 AS if wanting to mine coal in a protected area was not controversial enough, Indian firm Atha-Africa Ventures is also fighting a rearguard action against allegations it may be corrupt.
The allegations mainly turn on the fact the company was able to win an integrated water use licence (IWUL) and environmental authorisation (EA) for its Yzermyn thermal coal project despite its location in Mabola near Wakkerstroom in Mpumalanga province.
Mabola is where the Pongola, Vaal and Tugela rivers converge. It was declared a protected area but only after Atha-Africa received its permits – a development that has environmental groupings, such as Earthlife Africa, in a froth.
Then there's also the fact that one of the project's black economic empowerment beneficiaries is none other than Sizwe Zuma, the nephew of President Jacob Zuma. In this period of political subterfuge and fear, it's easy to suspect Atha-Africa has friends in high places.
Said Sizwe Zuma: "I'm my own man. I'm a grown-up person. I have travelled the world and advanced in business without the help of my uncle. He doesn't even know what I'm doing," he said in an interview with Miningmx.
"It's demeaning to the government departments," said Praveer Triphati, senior vice-president of Atha-Africa Ventures. "We started this process in 2012 when the first scoping of the project was done. Our mining right application was granted in March 2013. Then we only got the mining right two years later.
"The EA was put in around October in 2013. It has taken four painstaking years of negotiations to get the EA and four-and-a-quarter years to get the IWUL. If we had political connections, then they aren't doing a good job".
The plan is to build a 2.25 million tonne a year coal mine within about a year assuming it was approved today. The production would be exported even though it is unwashed coal – one of the reasons Triparthi said helped it to meet its environmental standards – because Indian buyers are able to use coal of increasingly lower energy levels.
First though, Atha-Africa is fighting an appeal against the IWUL. There's also a potential High Court appeal against the mining right. This hasn't yet been accepted to court and Triphati said the project can continue its development in the meantime.
A strong motivation had been provided to the Department of Water Affairs regarding the IWUL. "We have written to Edna Molewa [minister of Water Affairs] that she lift the appeal as soon as expedient, and we are expecting her to take a decision very soon," said Triphati.
"Notwithstanding this challenge, we have the approval to proceed to mining," Triphati added. The intention is to start awarding contracts by the end of May with construction of the project pencilled in for July onwards.
The stakes are high, however.
Melissa Fourie, executive director of the Centre for Environmental Rights (CER), has been outspoken on the matter. "If we are going to grant mining rights for coal mining an areas whose importance is recognised through legislation and otherwise, how are we going to stop coal mining in any of the other protected areas," she is quoted to have said.
It's also worth noting that environmental lobby groups have scored recent points in court. This is the case in which the Marubeni-led consortium had plans for a coal-based independent power producer scheme at Thabametsi in the Limpopo province dented after the High Court (North Gauteng) judged on March 8 that the climate change impact of the scheme had not been given sufficient enough consideration.
It was South Africa's first climate change lawsuit, and will almost certainly not be the last, and has been referred back Molewa, who had initially granted Thabametsi an environmental authorisation (EA). The suit was brought by EarthLife Africa.
"This judgement could set a very important precedent for all future EA applications – and even amendment applications – particularly for projects that will emit greenhouse gases and have an impact on climate change," said Garyn Rapson, an attorney for Webber Wentzel.
"It's not a precedent," said Triphati. "All that was decided in that High Court judgement is that the minister in question hadn't properly considered the climate change affects of that mine. There's no climate change law that should stop the mine being developed in the long run," he said.