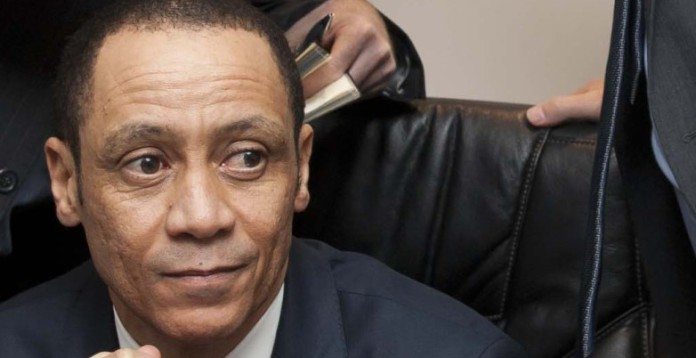 MIKE Teke, chairman of Masimong Group Holdings, is not wanting for ambition.
Masimong Group's 25% stake in Seriti Resources, the company that earlier this month successfully bid R2.3bn for Anglo American's Eskom-dedicated thermal coal mines, could be the beginning of something significant in South African mining. "We want to build something really big in the league of Anglo. We want to create a mining champion," he said in an interview with Miningmx at his Illovo offices.
Teke is joined in Seriti by Sandile Zungu and Thebe Investment Corportion and Community Investment Holdings Project. Zungu has been invested in South African mining since 2003 when, as head of African Vanguard Resources, he bought a 26% stake in Harmony Gold's Doornkop South project for R1.3bn.
Zungu later went on to establish Zungu Investment Company or Zico, which is the entity that has taken a 25% stake in Seriti. In addition to the Harmony Gold mine, it bought an interest in Rockwell Diamonds and was the lead investor in the Micawber consortium that took a share in Dominion, the failed uranium start-up in Neal Froneman's Uranium One.
As for Community Investment Holdings, it is a R20bn a year business invested in mining, logistics, infrastructure and power and energy and which is co-owned by Anna Mokgokong. Mokgokong, who will be chairwoman of Seriti, is married to Pius Mokgokong whose company Liketh Investments has two coal supply agreements (CSAs) with Eskom.
For now, Seriti will set about taking over the CSA's that Anglo's New Denmark, New Vaal and Kriel coal mines have with Eskom. The deal is not yet approved by Eskom, but the deal risk isn't large, according to Teke.
It ticks boxes on transformation easily; in fact, some 79% of Seriti is black-owned although there is a high probably there will be some dilution when Seriti lists, described by Teke as an inevitable event if the company is to realise its ambitions.
The trigger event may well be a bid for Anglo's export coal mines, or New Largo, a thermal coal project in Mpumalanga project that is essential to the development of Eskom's Kusile power station to which it will supply an estimated 15 million tonnes a year (Mtpy). The last check on New Largo's capital cost was about R20bn, but Teke believes it will be more.
"We don't need to list to do the Eskom coal mines deal, but it will become necessary when we want to develop something, such as New Largo. When that happens we might dilute down to 60% but we have headroom," he said.
"The relationship with Anglo is strong," said Teke. "And I need to go back to them for three reasons: firstly, for the possibility of buying export mines; secondly, for New Largo, and thirdly to look at opportunities beyond coal."
Immediately, one thinks of Anglo's 70% stake in Kumba Iron Ore that, until February, it seemed determined to sell. An improvement in iron ore and coal prices changed the group's thinking on its divestment programme, however, as the improvement in cash generation reduced the pressure to deal.
But Anglo is still a seller at the right price and in Seriti it has a potential deal partner that is unlikely to involve any reputational risk. The last thing Anglo wants is a transaction that is not sustainable.
Teke confirms iron ore is one of the commodities into which he'd like Seriti to expand as well as manganese which may well see Teke in talks with Anglo on its 50% stake in Samancor, the Northern Cape province manganese miner (although its joint venture partner, South32, has a pre-emptive right over Anglo's shares.
Said Teke: "Coal still appeals a lot to me. But there are opportunities in manganese; iron ore at the moment is the other. There are other opportunities in chrome that are exciting but we are not talking abot platinum, gold or diamonds".
International transactions are also on the radar: "We are a mining company first that complies with black economic empowerment regulations, but we not restricted to South Africa," said Teke. Nor is the relationship with Anglo: "We could do some fence hopping by talking to Glencore," he added. It was Glencore that bought Teke's stake in Optimum Coal Mines in 2012 and with whom he continues to have a close relationship.
In terms of relationships, however, it remains to be seen if Eskom and the South African government expeditiously approve the deal. Teke, as chairman of the Chamber of Mines, has been heavily outspoken in his criticism of the government's handling of regulatory matters in the mining sector.
Teke said he met with mines minister Mosebenzi Zwane regarding the transaction, and that he didn't expect any push back from Eskom, if only because Seriti meets with its own transformation targets that new suppliers have a 50% plus one share black shareholding.
"I have not been a destructive critic of the government, I have never attacked individuals. My issue has been the lack of regulatory certainty in South African mining. But in Seriti, we will build something amazing with strong community involvement," he said.