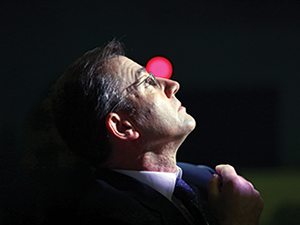 Glencore added another $100m to its offer for Rio Tinto's Australian coal assets, Coal & Allied (C&A) and said it would forfeit the premium it had pitched over a competing bid if it failed to receive full regulatory support.
The Swiss-based miner and minerals marketing firm said today it would pay $2.67bn in cash as well as retain a coal price linked royalty contained in its June 9 offer in which the cash consideration was $2.55bn.
Glencore is competing against Yancoal, a subsidiary of Yanzhou Coal, a Chinese firm, for C&A. Yancoal offered $2.45bn for C&A and said it had squared up the finance for the deal which persuaded Rio Tinto the deal risk was low enough to favour its bid, especially in terms of regulatory clearance.
In upping its offer, Glencore said there was no legal basis for any regulatory objection to its takeover of C&A. "Demonstrating our confidence in securing all approvals, Glencore's Offer is supported by a $225m deposit which will be forfeited if the transaction does not complete as a result of a failure to obtain a regulatory approval," the group said.
Approvals are required from China, Korea, Taiwan and Australia. Japanese regulatory approval to acquire C&A has already been obtained, it added. If Glencore succeeds in pipping Yancoal, its combined portfolio of mines in the Hunter Valley will be about 81 million tonnes a year.
Glencore said it would stick to balance sheet conservatism by selling no less than $1.5bn "of other assets" prioritising its coal portfolio or selling down its stake in C&A if acquired to as much as 50%. "Glencore's balance sheet will be managed to prevent net debt increasing above December 2016's level of $15.5bn thereby ensuring that our leverage target is comfortably met and financial conservatism maintained," the group said.
"Glencore has already secured the approval of the Japanese competition authorities which is where most of the product is shipped, so the company is clearly of the view that if the most affected third party to the deal is on board, there is little reason to think that the other relevant regulatory bodies would object to the deal," said Macquarie in a report.
One of the other factors Rio preferred Yancoal's offer is that deal completion would be before the end of the third quarter. It is thought the earlier financial and regulatory close is preferred by Rio Tinto ahead of planned interim cash return to its shareholders.
Glencore said, though, its £225m offer premium compensates Rio for any potential delays while the greater of post tax cashflows of C&A for each month after September 1 to completion or $25m per month post tax for each month after September 1 to completion would be paid to Rio Tinto.
"We believe that Glencore has adequately addressed Rio's concerns around the perceived shortcomings of its original bid which places the ball firmly back in Yancoal's court," said Macquarie. "To win the deal, Yancoal's counter-offer needs to be considered just as favourable as the revised Glencore bid, for Rio to accept it," it said.