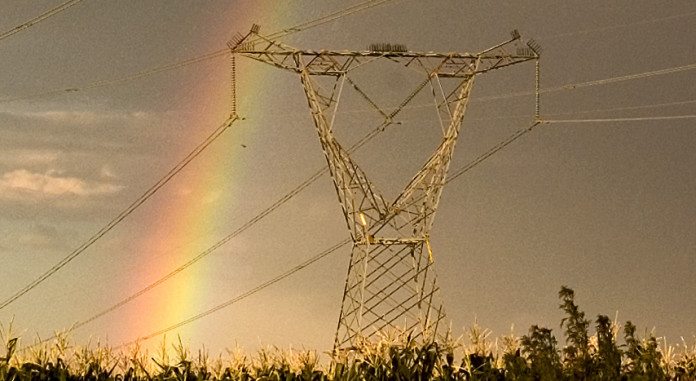 AS described elsewhere in the Miningmx Mining Yearbook , Eskom is a company in a world of pain and turmoil. The tentacles of state capture and corruption extend far into the organisation, which has led to a leadership vacuum, an uncertain business strategy, and the prospect that the debt on which it relies will become more expensive. Combined, these elements make for a risky, virtually unsustainable business.
Exxaro has been on the wrong end of Eskom's unpredictability. A decision by former CEO, Brian Molefe, to reallocate capital away from fixed-cost coal mines resulted in the closure of Arnot colliery, operated by Exxaro. Matla colliery, which supplies Eskom's Matla power station, may also go the same way even though the power utility has promised to finance the extension of its resources.
Said Mxolisi Mgojo, CEO of Exxaro Resources of the firm's rambunctious relationship with Eskom: "In January, I'll be married 30 years. I vowed that it will be until death us do part. I vowed that. I'm not sure I can divorce Eskom either. So I'm going to do the best that I can to make sure that the relationship is sustained, and even grows.
"The fact that it may need some patching periods, that's fine. That's just part of life," he said. "So really, my view is that Eskom-Exxaro will be around long after the current leaders of either organisations because there are 40-year agreements between us and we have to honour each other."
Philosophical as this may be, Exxaro is nonetheless on a drive to diversify its coal exposure away from Eskom to the export markets. It has doubled export capacity to about eight million tonnes in the past few years and has developed its giant Grootegeluk mine in the Limpopo province in such a way as to simultaneously sell different grades of product. For all of the political kick-back against coal, new markets in South-East Asia, and Africa, are opening up.
One African coal market that appears closed for business, however, is Tanzania.
In an effort to give its domestic coal market a jump-start, Tanzania president, John Magufuli, banned coal imports – a piece of policymaking that has its detractors owing to concerns the East African country doesn't have suitable coal qualities to properly supply its cement industry, for instance.
Other legislative changes in Tanzania include handing the state an 16% free-carry share in foreign companies and forms part of a broader continental populism that has also swept into the Democratic Republic of Congo and South Africa, which are contesting changes in mining codes or legislation with the private sector.
Mgojo's view is that populism is a global protest to systemic failure largely brought about by the global financial crisis of 2008/9.
"There's nothing unique about Africa than what you are experiencing anywhere in the world where systems that are supposed to be serving the people begin to be self-serving. Then they are not dealing with the issues of the people. And the people will respond, either through violence or through the ballot box, or whatever," he said.
Politics is very much on Mgojo's mind. As the CEO of a Johannesburg-listed mining company – as with any business leader currently in South Africa – the interplay between politics and the economy is a near constant item on his worry card. In the case of Mgojo, however, the concern is heightened by having accepted the presidency of the Chamber of Mines in June, a position he takes up from Mike Teke, now CEO of Seriti Resources.
The timing was exquisite in that it came only days before the publication of a Mining Charter redraft, and subsequent Government Gazette a month later in which mines minister, Mosebenzi Zwane, suspended new prospecting and mining licence applications, not to mention the transfer of ownership.
Whilst this might impact on Exxaro's efforts to sell its non-core coal mines in the short-term, Mgojo believes a broader, longer term solution has to be found, especially in addressing issues of transformation and the South African government's worry that it isn't happening quickly enough.
This has to be tackled through the Chamber. Lately, the body has become a more aggressive voice in the debate around regulatory uncertainty in South Africa, but in the past, it was accused of having been timorous and, ultimately, the author of the industry's dismay and distress.
"I think business has come to the realisation that it has to be part of this solution, and it is within it that if it's not part of the solution, it may be deemed to be part of the problem. And so, therefore, I think it's going to be very important that business first of all has taken a view that we can't sit on the sideline or the fence and criticise," he said.