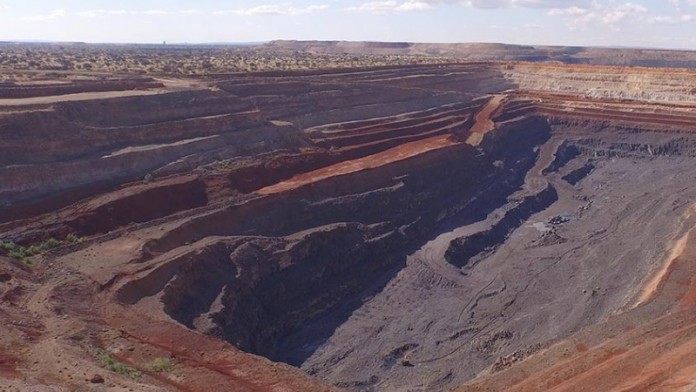 PALLINGHURST Resources is considering exiting its investment in Tshipi é Ntle Manganese Mining (Tshipi), a manganese miner operating in South Africa's Northern Cape province. This could be through either a trade sale or a public listing.
The Johannesburg-listed miner said in commentary to its annual results statement today – in which it posted heavy write-downs of its platinum and colored gemstones divisions and an overall loss of $81m – that it had hired Bank of America Merrill Lynch to advise it on its options in respect of Tshipi.
Pallinghurst's investment in Tshipi has arguably been the most successful. Tshipi has paid out R1.5bn in dividends over the past 12 months, but Pallinghurst's involvement is through an 18.43% shareholding in Jupiter Mines which has 49.9% stake in Tshipi. Of the R1.5bn in Tshipi's dividend payments, Pallinghurst booked $10m (R133m at the current exchange).
Tshipi sold 2.3 million tonnes (Mt) of manganese ore in its financial year to 28 February 2017 – a 53% increase over the previous financial year – and has targeted three million tonnes in production for the current year.
In exiting the company, Pallinghurst will make much of Tshipi's market position as the largest exporter of manganese ore from South Africa with 1.3Mt sold in the first five months of the year. At the current run-rate, it is also the third largest seaborne manganese producer globally.
There were problems, however, at Pallinghurst's other investments. Gemfields' share price was under heavy pressure in London where it was listed prior to Pallinghurst buying shares it didn't already own in the business. Despite a rival offer of 45 pence/share being made for Gemfields during the buy-out process, the share price of Gemfields declined to 32p/share.
On this basis, Pallinghurst was forced to write-down its investment in the company by $64m accounting for 79% of the $81m loss suffered. The balance of the loss consisted of a write-down of Pallinghurst's stake in Sedibelo Platinum Mines (SPM) of some $16m. As a result, Pallinghurst said it had undertaken "drastic" restructuring at SPM in an effort to lower costs and withstand current poor pricing for platinum.
Sedibelo's subsidiary, Pilanesberg Platinum Mines, dispatched 62,000 ounces of 4E platinum group metals (PGM) in the half year, down by 23% over the comparative period in 2016. The company did not envisage an increase in PGM production as it would focus on cash preservation, it said.
It was a combination of these factors which stood behind a decision by Pallinghurst to end its 10-year investment structure in favour of becoming an operating company, hence the takeover of Gemfields. It was a transition described by Arne Frandsen, CEO of Pallinghurst today, as "… one of the most important in PRL's (Pallinghurst's) 10-year life".
There will be particular focus on the future performance of Gemfields, especially at its Kagem emerald mine in Zambia which produced the lowest level of stones in seven years. Recent auctions for emeralds and rubies, which are produced at Pallinghurst's Montepuez ruby mine in Mozambique were described as promising.
The share price tells a story. The stock was down 5% in Johannesburg which, at R2.47/share, is the lowest level in about four years. Pallinghurst is currently valued at R3.47bn.