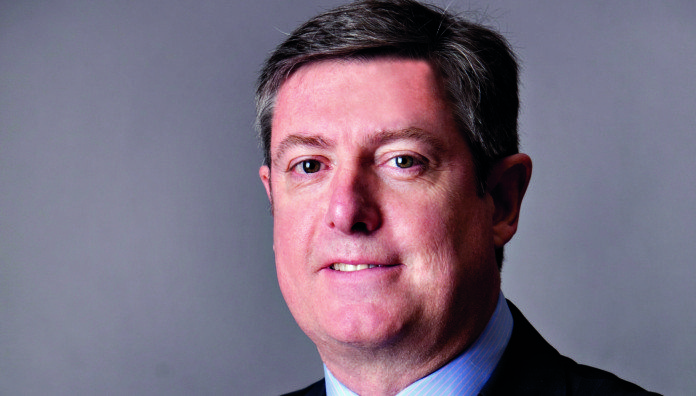 COAL of Africa (CoAL), the Johannesburg-listed coal development and operating firm, has drastically reduced the scope of its Makhado thermal and coking coal project, slashing run-of-mine production by a third and capital expenditure by nearly three-quarters.
David Brown, CEO of CoAL, said capex would now not exceed $85m compared to the far chunkier $281m estimated in the previous feasibility study. Production would range between 1.7 million tonnes a year (Mtpa) of saleable coal comprising 0.7Mtpa to 0.8Mtpa of hard coking coal and 0.9Mtpa to 1.0Mtpa of export quality thermal coal. This compares to 5.5Mtpa of thermal and coking coal as set down in the last feasibility study.
The project adjustment is largely a consequence of CoAL's decision to keep its Vele colliery on care and maintenance despite having re-engineering the asset. The acquisition of Uitkomst from Pan African Resources for R275m earlier this year provides some cash flow in Makhado's pre-production phase, but clearly not enough to give comfort.
Brown said that CoAL had "… recognised the limited cash flow that would have been generated during Makhado's pre-production phase and as a result, the CoAL board approved the Makhado Lite Project in September 2017, ensuring similar returns to the original design with lower capital requirements and a shorter construction phase". It would take approximately 12 months to build the project compared to 26 months previously.
The new project would have an internal rate of return of between 30% and 50% compared to the estimated IRR of the larger project of 30%. The large range in IRR of Makhado Lite is owing to the scaleability of the new project. Brown said there would be opportunities to bolt on growth and expansion once the project footprint had been established.
Despite the Uitkomst acquisition, Brown said his company was reviewing a second cash generating transaction that would ".. represent another step in the process of becoming self-sufficient". Brown has said in the past that CoAL wanted to consolidate in the South African coal sector. It hatched a plan earlier this year to bid for Keaton Energy in a joint offer with Pan African Resources. Keaton is now owned by Wescoal Holdings.