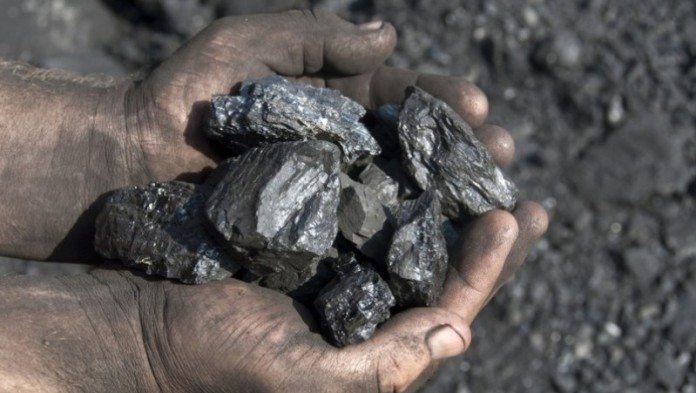 COAL of Africa (CoAL) closed the book on its long-standing legacy issues following the sale of Mooiplaats, the Mpumalanga province colliery the firm placed on care and maintenance in 2013 after racking up R400m in losses in just two years.
The colliery, which has mineable resources of about 45 million tonnes, will be bought by a consortium called MCH for R179.9m. The acquisition fee will be paid in installments starting with an initial purchase price of R67m.
CoAL said the funds would be pumped into its recently re-scoped $85m Makhado hard coking coal project and possibly an acquisition of the company's own. The consideration is less than the R250m agreed in a previous attempt to sell the mine in 2015 when prices for coal were at much lower levels.
MCH consists of a broad church of interests, including former Continental Coal and BHP Billiton executive, Don Turvey, and Sipho Nkosi, the former CEO of Exxaro Resources. MCH will also consist of miners employed at Mooiplaats when it re-opens as well as community representatives and young black professionals.
MCH's structure is compliant with the proposed requirements of the currently suspended third version of the South African Mining Charter, said CoAL.
Intriguingly, the finance behind the consortium, however, is the newly created Last Mile Fund which has Patrice Motsepe's African Rainbow Capital as a shareholder. Motsepe is joined in Last Mine Fund by one-time Harmony Gold colleague, Bernard Swanepoel, as well as Clinton Halsey. Halsey and Swanepoel are invested in the fund through their To The Point Growth Specialists.
David Brown, CEO of CoAL, said in an announcement today that the sale of Mooiplaats was "… the final step in the company's balance sheet restructuring strategy". It would set the course for CoAL to become a "self sufficient mid-tier coal mining company," he added.
Presenting CoAL's 2017 annual financial statements last week, Brown unveiled a new plan to build a smaller, more capital efficient Makhado project, a prospect located in South Africa's Limpopo province.
He also declared that five years of clean-up of CoAL's sprawling legacy problems, which included a dysfunctional take-or-pay agreement with Mozambique's Matola Coal Terminal, and tens of millions in dollars of acquisition fees owing to Rio Tinto, had been resolved.
Brown said the disposal will yield annual operational cost savings of approximately $1.4m and free up "… valuable in-house human resources, facilitating additional focus on Makhado". Mooiplaats previously supplied Eskom's Camden power station. The mine was closed amid a precipitous decline in the thermal coal price and an increase in logistics.