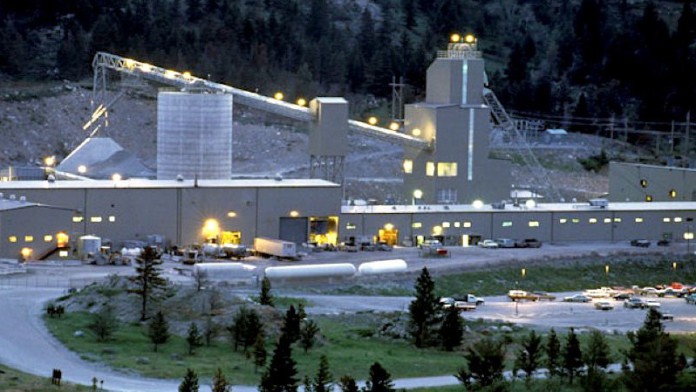 SIBANYE-Stillwater has begun the strenuous process of winning over the hearts of critics who think it overpaid for Stillwater Mining – a transaction that led to the suspension of the dividend once described by CEO, Neal Froneman, as "sacrosanct', and crucial to the firm's valuation.
Sibanye-Stillwater has, from a position of no debt a year ago, amassed net borrowings of about $1.7bn as of June 30 partly owing to the $2.2bn purchase of Stillwater, a US-based palladium and platinum producer. Froneman said in August that the company would take a break from paying dividends in order to repay debt.
A key feature of the Stillwater transaction was the potential of its Blitz project which Sibanye-Stillwater said today had begun production, some three months ahead of schedule. "Delivery of low cost, production growth into a robust price environment, supported by long term palladium fundamentals in our view, is what underpinned our decision to acquire Stillwater," said Froneman in a statement.
Some 1,360 tonnes of ore that had been mined during development of the project and which had been stockpiled would now be processed.
The ore has an estimated 2E (platinum, palladium) average grade of 1.15 ounces per tonne or 39 grams/tonne). This compares to the average Stillwater Mine combined proven and probable 2E reserve grade of 0.57 oz/ton (19.55 g/tonne). It was "… an indication of the quality of the Blitz project," said Froneman.
Blitz is expected to reach full production of approximately 300,000 oz (2E) by late 2021/early 2022, increasing total 2E platinum group metal production from the US operations by more than 50% to approximately 850,000 oz.
Sibanye-Stillwater said the increased production from Blitz is expected to further reduce unit operating costs of the US operations. "The early commissioning of Blitz has confirmed our view that the US operations will deliver significant value to Sibanye-Stillwater in future," said Froneman.
Meanwhile, the integration of Stillwater into the Sibanye fold had been "pleasing", said Froneman.
Shares in Sibanye-Stillwater have fallen about 30% since late August. There was a small decline when it announced the suspension of the dividend on August 29, but the real impact on valuation was following the issue of a convertible bond which could see an additional 12% of the company's shares in issue if all are converted.
By comparison, shares in AngloGold Ashanti were also sold down at the close of August, but have since recovered to late June levels while Gold Fields is 32% higher since June.