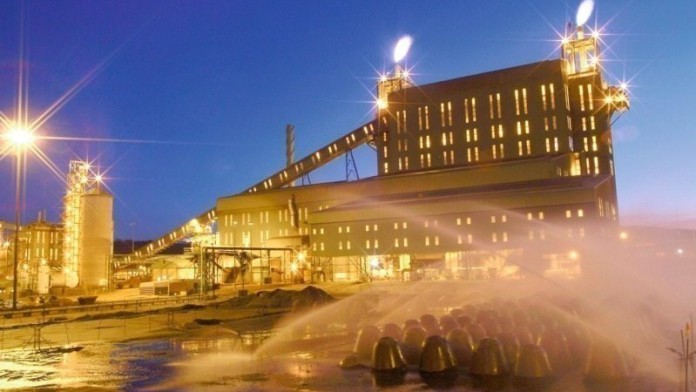 EXXARO Resources kicked off the sale of its 42.7% stake in New York-listed Tronox, a mineral sands miner, which will consist of a first phase 16 million share public offering, equal to $345m or R4.7bn at the current share price of $21.59.
The group announced it would quit its stake in Tronox last year as part of a strategy to focus on its core coal mining business in which it has sought to build a geographically and product diversified export business. Having halved its net debt to R1.3bn at the interim stage, Exxaro also did not want exposure to Tronox's debt which increased following its $1.67bn bid for rival company, Cristal (The National Titanium Dioxide Company).
"We were never able to gain control of Tronox," said Riaan Koppeschaar, Exxaro's CFO at the group's year-end results presentation in July. "There was first the financial crisis in 2009 and then Tronox did a major transaction in the alkali business and it now has debt of between $2.5bn to $3bn and we don't want to acquire a business with that kind of debt."
Exxaro said in an announcement that the 16 million share offering, which will be led by joint book-running managers, JP Morgan, Barclays and Morgan Stanley, would be the first phase of the divestment, clearly in an effort to avoid an overhang in Tronox shares.
The divestment of Tronox currently represents excellent business for Exxaro. Shares in Tronox gained about 130% over the last 12 months giving the company a market capitalisation of $2.95bn and implying Exxaro's stake is worth $1.1bn. When Miningmx last wrote about Exxaro's decision to sell Tronox in July, its shares were worth $786m.
Exxaro said the offering represented approximately 31.3% of Exxaro's Class B ordinary shares and approximately 13.4% of Tronox's total outstanding voting shares. This assumes the underwriters to the offering decided not to exercise an option to purchase additional shares of some 2.4 million which had been granted.
If today's offering is completed, Exxaro's ownership in Tronox would be reduced to approximately 29.4%, excluding take up by the underwriters. Exxaro will also reduce its representation on Tronox's board from three to two members.
The proceeds from the Tronox sale will be used by Exxaro to further reduce net debt – which stood at R1.3bn as of June 30 – or fund capital expenditure with perhaps some funds knocked back to shareholders via an increased or special dividend.
Exxaro's capital projects include the R4.8bn expansion of Grootegeluk, its Limpopo province coal mine, and two greenfield coal projects, the R3bn Belfast project and Thabametsi, also estimated to cost R3bn to build, which together add at least 3.5 million tonnes to Exxaro's coal production.
Exxaro is also selling its 50% stake in Moranbah South, a project it owns in joint venture with Anglo American in Australia, as well as other non-core base metal assets, and local coal mines in Arnot and North Block Complex that don't meet Exxaro's investment threshold of 25% profit margin and a 20% return on capital employed.