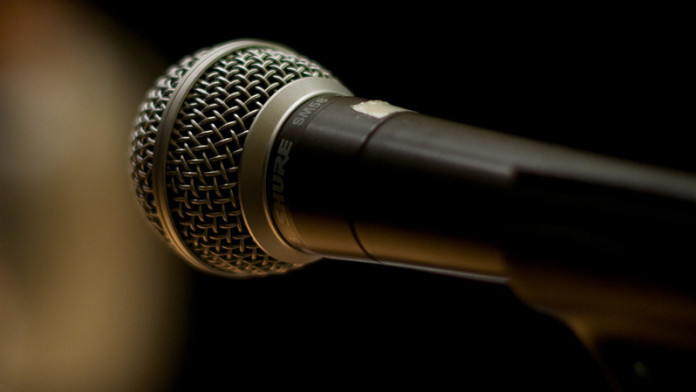 THE Chamber of Mines appears to be anxious to avoid a repeat of the fireworks of the Africa Down Under conference last month when South Africa mines minister, Mosebenzi Zwane, made wild claims regarding the Mining Charter redraft.
It's understood Roger Baxter, CEO of the Chamber of Mines, and possibly his colleagues on the Chamber's board will boycott the opening event of the Joburg Indaba conference which will be a gala dinner to be held at the Inanda Club tonight (October 3).
Zwane is scheduled to speak at the dinner at which 250 guests who are registered for the conference will attend. Zweli Mkhize, treasurer-general of the African National Conference (ANC), will deliver the keynote address. Mkhize has thrown his hat into the ring for presidency of the ANC. According to News24, Mkhize is the candidate of the unity campaign led by Gauteng provincial chairperson Paul Mashatile and Mpumalanga chairperson David "DD" Mabuza.
The absence of Baxter has been described by an industry source as "… a further demonstration of the industry's lack of confidence in the mines minister … It's an opportunity for the minister to bash the industry some more and the guys are not going to sit there and listen to that," the source said. Zwane will not be attending the actual conference which takes place between October 4 and 5.
The tit-for-tat between the Chamber of Mines and Department of Mineral Resources (DMR) shows how the relationship has soured following the surprise launch of Mining Charter 3 on June 15 in which a number of new provisions were added to the document which the mining industry said it had not seen before.
The Chamber of Mines first sought to interdict the Mining Charter, but then on September 13, it withdrew the interdict application after Zwane agreed in writing that the Charter would not be implemented until a legal review was heard – an event scheduled for December 13 and 14 before a full panel of judges.
CONFERENCE FIREWORKS
It was at the Africa Down Under, held in Perth, Australia, on 6-8 September, that Zwane declared the Mining Charter was law and that every investor he had met welcomed the document's provisions.
Baxter responded the next day saying the industry had "lost confidence" in Zwane and that the Mining Charter was "… designed to benefit a select few at the expense of the whole country".
The Chamber later clipped the wings of Zwane's public relations campaign. In agreeing not to interdict the Mining Charter, the Chamber was able to extract an agreement from Zwane that when referring in public to the 'Reviewed Mining Charter', he had to state its provisions would not currently be implemented. He must also note that the Chamber has brought review proceedings to set aside the Charter.
It will be interesting to see if Zwane honours this agreement at his keynote address tonight, assuming he makes any reference to the Mining Charter at all.