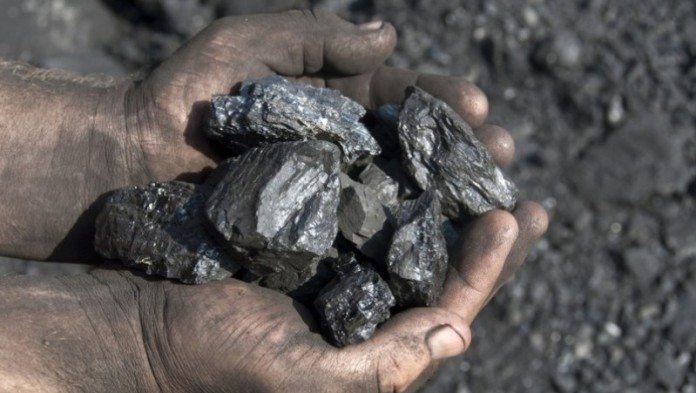 COAL of Africa (CoAL) will place the cherry on the cake in November with a name change to MC Mining which it hopes will usher in a fresh period of cash flow generation and growth.
This follows the purchase of Uitkomst colliery from Pan African Resources for R275m, the rescope of its Makhado coking coal project into a more capital efficient and executable format, and the removal of nearly all of its negative legacies of which the sale of Mooiplaats for R180m to a consortium was the coup de grace.
CoAL has also proposed a 20 for one share consolidation which is intended to improve the marketability of its share, especially among international investors whose mandates prohibit them from investing in shares below a certain unit price. The firm has roughly 2.8 billion shares in issue from multiple capital-raising exercises during its past.
It also has three listings – Sydney, Johannesburg and London – and therefore a "rationalisation" of its public listings was being contemplated. The change in company name and share consolidation are set down for CoAL's annual general meeting scheduled for November 24.
"The Uitkomst acquisition transformed CoAL into a coal producer and we are now well positioned to take advantage of higher global coal prices. The Company is currently assessing Uitkomst's coal marketing options to maximise returns given the upward trend in export coal prices," said David Brown, CEO of CoAL.
The mine, situated in KwaZulu-Natal, generated 125,108 tonnes of coal in the third quarter, which CoAL reported today. Of this production, sales totalled 80,677 tonnes while processed slurry yielded another 36,489 tonnes in sales. CoAL also bought in third party coal which it blended which own production taking sales to 48,266 tonnes.
But it was a case of 'welcome to life as an operating company' as CoAL also reported higher mining costs per tonne than anticipated as the mining team at Uitkomst had to mine through two dykes. Production improved in October and CoAL said it hoped to recover the production shortfall in the next two quarters.
Uitkomst came with empowerment of 9% requiring CoAL to sell another 21% of the mine to black partners in order to comply with the regulations of the Mining Charter. Brown said discussions with potential partners were underway. The transaction would be vendor-financed.
Commenting on the re-scoping of Makahdo – which will now produce 1.7 million tonnes of salable coal at a capital cost of $85m – Brown said CoAL had started hard coking and export thermal coal off-take discussions with "various parties". Most of the coking coal from the project would be sold domestically, he said.
Virtually no financial information was disclosed except that cash on hand was now at $7.8m with restricted cash of $0.5m. However, CoAL continued to harbor additional merger and acquisition ambitions.
Said Brown: "CoAL is reviewing potential second cash generator prospects as well as the disposal of further non-core assets". This raises the question as to whether its Vele coking coal project near the ecologically sensitive Mapungubwe district in South Africa's Limpopo province has a place in the CoAl portfolio.