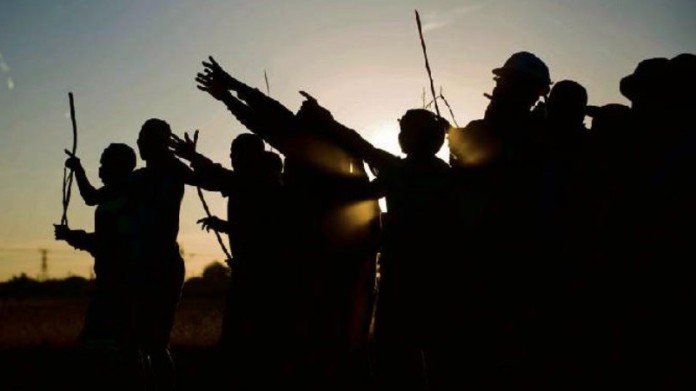 SOUTH Africa's Chamber of Mines and the National Union of Mineworkers (NUM) are scheduled to reconvene to discuss the latest coal industry wage offer following eleventh hour talks on Monday (November 20).
"I can't say at this stage whether we can accept or reject the latest proposal from the coal mining firms," said Livhuwani Mammburuu, spokesman for the NUM. "By Wednesday, members ought to give the union a mandate." He declined to comment on whether the Chamber had made any concessions on centralised bargaining in future wage talks.
The economic differences between the coal companies represented by the Chamber, which include Anglo American, Exxaro Resources and Glencore, are relatively small. The speculation, therefore, is that the coal companies' reticence to conduct future wage talks under the auspices of the Chamber is the major sticking point.
The NUM would prefer to settle wage negotiations through centralised bargaining in the future; so much so, that it has made it part of its wage demands. Coal mining companies are thought to have argued that individualised wage negotiations make it easier for the smaller coal miners to reach agreements of their own rather than having to toe the line of the financially stronger larger companies.
"Progress has been made," said Motsamai Motlhamme, who is leading the wage negotiations for the Chamber. The Chamber did not provide any other details.
The NUM said last week it had been granted with a strike certificate by the Commission for Conciliation, Mediation and Arbitration, an important precursor to downing tools. The next step would have been a 48 hour notice to strike. The NUM held the notice in abeyance as it agreed to Monday's plenary session.
The union has demanded a R1,100 once off payment for the year 2017 and 8% salary improvement for 2018 for certain job grades. A 9.5% lift has been demanded for the third year of the proposed three-year wage deal.
Companies that are currently being represented by the Chamber of Mines in this latest round of collective bargaining are Anglo American Coal, Delmas Coal, Exxaro Coal Mpumalanga, Glencore, Kangra Coal, Koornfontein Mines and Msobo Coal. They produced half of total coal production, equal to 250 million tonnes or R112bn in sales in 2016.
The Chamber had offered 'larger' companies such as Glencore and Anglo American a staggered increase of R1,100 for the first year of the deal for lower-paid employees and an increase of 7.5% for the higher categories. The smaller companies have offered increases ranging from 5% to 7.5%.