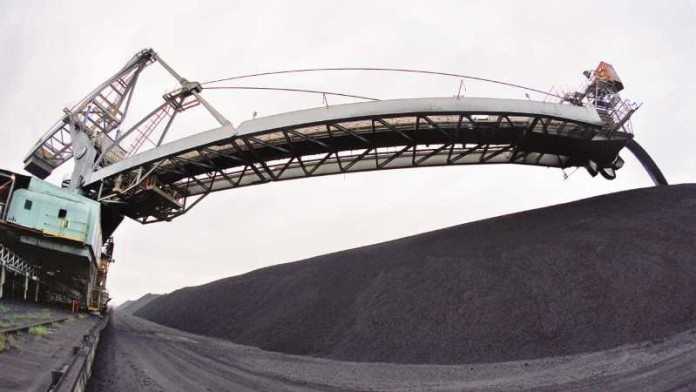 THE Richards Bay Coal Terminal (RBCT) exported a record 76.47 million tons (Mt) of coal during 2017 beating the previous record of 75.38Mt exported in 2015, and is budgeting for another record year during 2018 on the back of soaring export coal prices.
But management's stated export target for this year of 77Mt appears conservative given the improvements in market conditions for the seaborne coal trade and the fact that Transnet Freight Rail (TFR) COO, Lloyd Tobias, stated TFR had the current capacity to rail 81Mt of coal to RBCT annually.
In addition to that capacity for supplying the RBCT, Tobias said TFR should also rail some 5mMt this year to the Grindrod Navitrade terminal in the port of Richards Bay which caters for smaller coal companies.
The RBCT also ships coal for small exporters through its 'Quattro' scheme which specifically allocates 4Mt a year of capacity to these users, but RBCT CEO, Alan Waller, said that utility was not being fully utilised because insufficient allocations were being made by the Department of Mineral Resources which had the final say. Waller said only 1.7Mt was exported last year in terms of the Quattro scheme compared with just under 2Mt of exports in 2016.
The RBCT achieved its 2017 export record despite "unprecedented" episodes of bad weather through which it lost a total of 38 operating days which resulted in large queues of vessels building up outside the port waiting for a chance to load coal.
The terminal was shut down continuously for five days in May and another four consecutive days closure in November. "We do not see that kind of closure regularly in terms of our business. Usually, we are closed for six hours here or 12 hours there," said Waller.
RBCT chairperson, Nosipho Siwisa-Damasane, attributed the terminal's ability to catch up on the backlog of ships to operating efficiency and the close working relationship established with Transnet port management.
Waller said the 2018 target was based on current terminal performance plus the challenges posed by the weather outages, stockyard restrictions for the first six months of the year and the impact of the commissioning of the new Phase One handling equipment which was currently underway.
Turning to the market, Waller said Asian customers took 81.6% of the RBCT's exports during 2017 with India by far the largest customer accounting for 35.76Mt equivalent to 47% of total exports.
Pakistan took a further 8.7Mt during the year. Europe – which a decade ago was the RBCT's largest customer for coal – took just 10.1% of the terminal's exports during 2017.