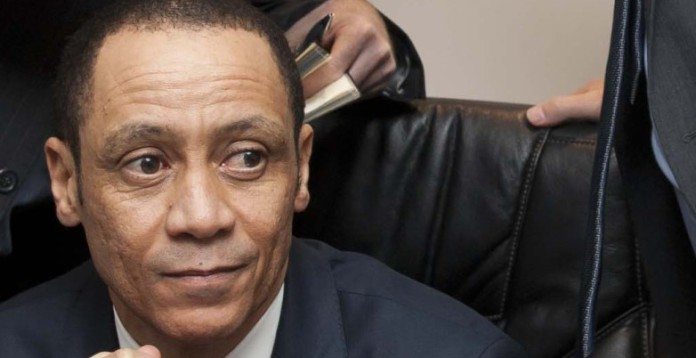 ANGLO American confirmed it had sold New Largo, a thermal coal project in South Africa's Mpumalanga province, to Seriti Resources, a consortium, which will be joined as shareholder by the Industrial Development Corporation (IDC) and Coalzar, a company in which entrepreneurs Pius Mokgokong and Lefa Mbethe are members.
Seriti is currently waiting for Eskom to approve the transfer of the coal sales agreement (CSA) for the New Vaal, New Denmark and Kriel thermal coal mines – a transaction unveiled in June last year. That transaction was for R2.3bn. Buying New Largo will cost the consortia R850m to own, and billions of rands in capital expenditure to build.
Miningmx reported in October that this transaction was being discussed.
New Largo has long been designed to supply Eskom's 4,800MW Kusile power station which is currently under construction. Initial figures, probably outdated by now, put production at some five million tonnes a year (Mtpy) at a capital cost of R20bn. The project was last planned to supply Kusile by 2019.
For Seriti, the transaction if completed establishes it as a firm fixture in South Africa's thermal cost industry with production of more than 30Mtpy making it one of the largest of Eskom's clients exceeding production of South32 and Exxaro Resources. It may also quite likely raise the prospect of a listing of Seriti Resources on the Johannesburg Stock Exchange in order to access capital for New Largo. For Anglo, however, the deal completes its exit from the Eskom coal supply business.
"The sale delivers on our long-standing strategy to exit our Eskom-tied coal assets and marks another Anglo American led step-change in the sustainable transformation of the South African mining industry, supporting both Eskom and the country's transformation objectives." said Norman Mbazima, debuty chairman of Anglo American South Africa.
The decision to sell New Largo, as well as the other Eskom dedicated mines, partly has its roots in a long-standing dispute over empowerment between Anglo and Eskom. Anglo argued that it met the requirements of the Mineral & Petroleum Resources Development Act (MPRDA) by dint of its partner Inyozi consortium which has a 27% stake in New Largo.
Eskom, however, set down an empowerment target of 50% plus one share to any new supplier to its power stations. This requirement is in terms of the Department of Trade & Industry's BBB-EE legislation which was formulated to govern standards for all empowerment codes in all industries. It's an unfortunate fact of law, however, that the MPRDA is not a code and its questionable if it can be trumped by the BBB-EE.
Teke is joined in Seriti by Sandile Zungu whose Zungu Investment Company (Zico) has a number of mining interests including a stake in Rockwell Diamonds, and Anna Mokgokong who co-owns Community Investment Holdings, a R20bn a year business invested in mining, logistics, infrastructure and power and energy.
Mokgokong, who will be chairwoman of Seriti, is sister to Pius Mokgokong whose company Liketh Investments has two coal supply agreements (CSAs) with Eskom. But its through Coalzar that Pius Mokgokong joins Seriti along with the IDC. The transaction is expected to close in the second half of this year.