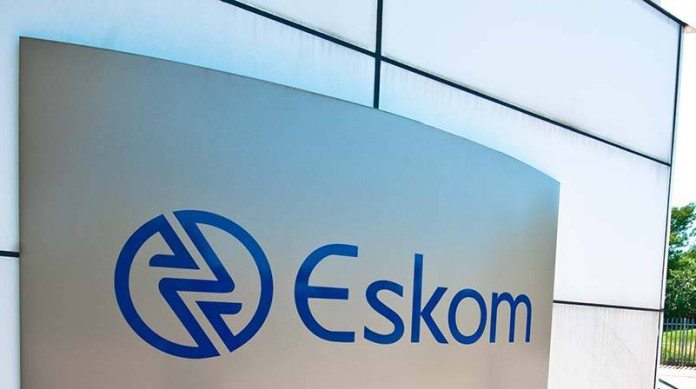 ESKOM'S newly appointed board put the onus for the company's sustainability firmly in the lap of the South African government saying the organisation's capital structure ought to be revisited with a view to potentially converting debt to equity.
"This business belongs to the shareholder," said Jabu Mabuza, Eskom chairman since being directly appointed by deputy president Cyril Ramaphosa on January 20. "It is the shareholder that must fund this thing. If the capital structure needs revisiting, we will be have that conversation with the shareholder," he added.
He raise the possibility Eskom could consult with the Industrial Development Corporation, the Public Investment Corporation, and other government-owned lending organisations regarding the capital structure overhaul. Mabuza did not provide details, saying only all options were on the table.
Interestingly, however, he fought shy of specifically identifying selling Eskom's non-core assets as a suitable funding solution. In fact, Mabuza asked media not to mention privatisation as a funding option at all. "We know what words like pritivisation do to the social and economic landscape. Let's not go there."
"I have no list of assets to sell. I have a mandate to look at the capital structure and then we will go to the shareholder. Then the shareholder is given the option: you pay (equity injection), you borrow, you steal, you sell … It's up to you. We have to say, this [solution] has got this demerit, this has got another," he said.
ECONOMIC DISTRESS
Mabuza was speaking at Eskom's belatedly posted interim results in which its heavily deteriorated financial position was laid bare for all to see. The key problem with Eskom is that it isn't generating sufficient cash to service its debt which currently sits at R357bn.
Taxed profit fell R4bn to R6bn in the six months ended September compared to the interim period in 2016. Cash from operating activities fell 30% to R22bn. The deterioration was put down to growing municipal indebtedness, and low economic growth which led to a decline in demand – enough to offset the slim 2.2% tariff increase for the 2017/18 financial year.
Liquid assets – essentially an asset that can be turned into cash over a relatively short period of time – fell to R9bn from R30bn in the six months ended September 2016. In fact, on almost every financial ratio there was grounds for dismay.
The price of electricity has virtually doubled since 2009 but the company is less profitable with an EBITDA margin falling to about 30% from 35% in 2012. Its gearing, a ratio measuring its debt to the value of its equity,  has increased from 62% in 2012 to around 70% as of end-September.
The outcome from a financial perspective is that Eskom has to prove at its year-end – in three months time – that it is a going concern in order to overturn the current matter of emphasis placed on its accounts by its auditor. Mabuza said the company was confident it would secure R20bn it required to stay afloat.
NERSA TO THE RESCUE?
Among a raft of possible funding solutions, Mabuza said the company could revisit an increase in the annual tariff. The National Electricity Regulator of South Africa (Nersa), an independent body which adjudicates applications for tariff increases, last year turned down Eskom's request for a 19.9% tariff increase for the 2018/19 financial year awarding instead a significantly lower 5.23% increase.
"We will open up discussions with Nersa to express and highlight our own position," said Mabuza. "If we are open with each other, we will reach a point of agreement," he said. Industry, and the mining industry in particular, kicked hard against the last attempt to significantly hike the tariff. The Chamber of Mines charged that a 19.9% increase could cause the loss of 100,000 direct and indirect jobs in the sector.
Caleb Cassim, Eskom's interim CFO since the board reshuffle, said there may be a review of Nersa's decision. "We were of the opinion that it would be very difficult for Eskom to get less than 9%, and so we need to see how Nersa has come up with 5.3%, and if there are grounds to review it, we will make that recommendation to the board," he said.
Mabuza added, however: "I don't think Nersa is the panacea for our problem", adding that no solution remediating Eskom's financial woes could exclude addressing an improvement in revenue. "What we do know is that the debt/equity structure is not sustainable. Our debt to EBITDA is just not sustinable.
"We cannot rely on tariff, tariff, tariff or just borrowing, borrowing, borrowing. We must look at everything, including the cost structure. You cannot run yourself to sustainability by keep on cutting costs. You have to talk to your revenues. If your costs are more than your revenues, then you will go bust," he said.
NUCLEAR NIXED
Once of the issues that was firmly nixed by Eskom's current board is the question of installing new nuclear energy. Cassim said it wasn't affordable given that the current new build of power stations was becoming increasingly difficult to finance.
But jobs might be at risk. Eskom employs a total of about 47,000 people at company and group level. In a benchmarking exercise involving other South African state-owned enterprises, however, it was found that Eskom ought to employ only 14,000 souls. Asked if the utility ought to take this on board, Eskom's interim CEO, Phakamani Hadebe, said: "These are early days. The cost structure of busines is not only labour. There are other areas in the business. We should not look at this in isolation from revenue".