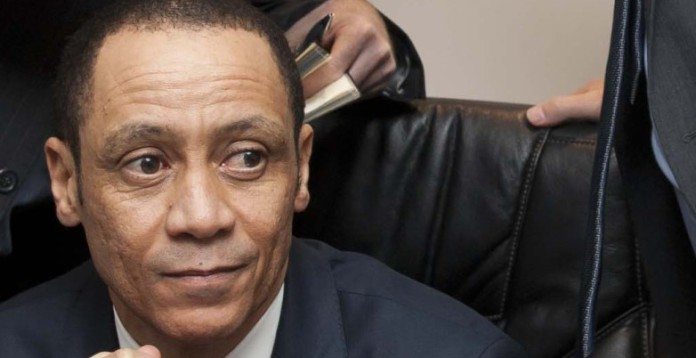 MIKE Teke, the former Chamber of Mines president, was elusive earlier this month when asked if the firm he now heads, the Seriti Consortium, would take the opportunity for an initial public offering; a listing, in other words.
"It's too early to talk about this," he said. "We will see what our options are before making a decision. For now, the aim is to bed down the mines we have bought". The mines comprise the 24 million tonnes a year New Denmark, Kriel and New Vaal operations which sell coal to Eskom, equal to a quarter of South Africa's generating power.
Seriti bought the mines from Anglo for a princely R2.3bn, and in a separate transaction, New Largo – a thermal coal mining project on which Eskom will heavily depends. Without New Largo, Eskom will struggle to operate its Mpumalanga province new build power station, Kusile, at its 4,800MW nameplate capacity.
So there's a lot at stake in Seriti correctly capitalising itself. Its backers are well heeled, certainly. In addition to Teke's Masimong Holdings, there is Anna Mokgokong's Community Investment Holdings, and Zungu Investment Company, owned by Sandile Zungu, a veteran of black economic empowerment (BEE).
But the capital expenditure required for New Largo has been put at a staggering R20bn, at least based on the kind of project that Anglo wanted to build. As for the former Anglo mines, therein lies a potential brain-teaser. According to Doug Gain, financial director of Masimong Holdings, Eskom is contractually bound to supply the sustaining capital in terms of the coal sales agreement that Anglo has transferred to Seriti.
Whether the utility will be able to deliver on these capital commitments is another story. Exxaro Resources, for instance, is waiting on the R1.8bn Eskom promised to plough into its Matla colliery in order to replace depleted resources and keep supply at the contractually stated 10 million tonnes/year.
There's also the question of Optimum Coal Mine. This is the thermal coal mine owned by Gupta family Tegeta Resources and Exploration. Deprived of capital, the mine is now in business rescue proceedings. Teke told Miningmx he was anxious to buy Optimum and one can see why, setting aside for a moment the potentially onerous R1.5bn to R2bn rehabilitation obligations, finance for which Optimum may no longer exist if, as speculated, the rehabilitation fund was raided.
The fact of the matter is that Optimum's coal sales agreement with Eskom expires in December. Whoever owns the mine will no longer be contractually bound to Eskom and can dictate terms. The owner may, for instance, decide to supply the export market making use of the entitlement Optimum Coal Mine (the company) has through Richards Bay Coal Terminal, equal to 6% of total capacity.
The much trumpeted sale of the export entitlement by Tegeta to the clearly fictitious Charles King, a company with a Lausanne, Switzerland address, never happened. "There is coal in the ground," said Teke when asked if Optimum was worth operating again after two years of the Guptas.
Indeed there is. Optimum has a massive footprint of some 32 kilometres from end to end, equal to 37,000 hectares of Mpumalanga province land, according to a report by BusinessLive. Moreover, Teke was the CEO of Optimum Coal before it was bought by Glencore. "This man knows Optimum," said Mokgokong.
But it will all cost money. Teke says the Industrial Development Corporation is part of the New Largo deal and will obviously lend into the project's development; it may even commit some of its balance sheet to Optimum even though it is claiming R300m in court from monies lent to the Gupta family in the past. Thebe Investment Corporation is another Seriti shareholder.
But there are limits, especially given Teke's ambition for Seriti to move into other commodities through acquisition. (He told Miningmx last year, that Seriti could become a national mining champion in the mould of Anglo American). Expect to see Seriti "on the boards" sooner, rather than later.