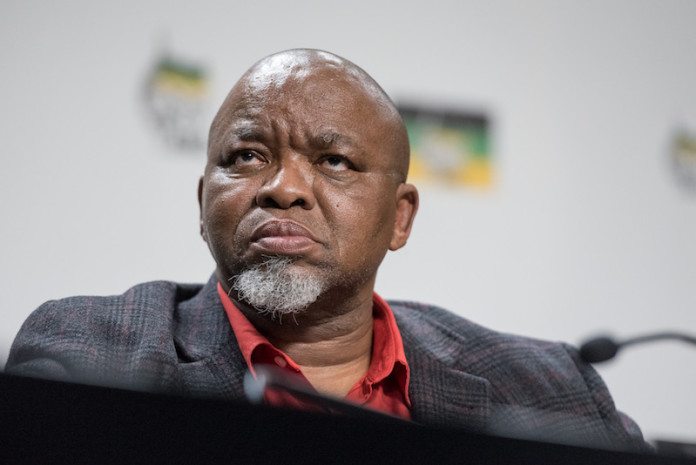 ONE interpretation of claims by South African mines minister, Gwede Mantashe, that discussions regarding a new Mining Charter would take three months was that he'd been caught off guard by a journalist's question.
Nonetheless, his comments were enough to warrant "a coffee talk" as Exxaro Resources CEO, Mxolisi Mgojo, termed a recent encounter between the two, possibly the first, since Mantashe was appointed on February 26.
"The minister's comments that the Mining Charter discussions would be completed within three months surprised us," said Mgojo in response to a question about the Mining Charter at the group's full-year results presentation last week.
"So we had to have a little coffee talk," he said, adding that it was important all parties "… did the right thing for the country".
Mgojo is also the president of the Chamber of Mines and will therefore be Mantashe's direct counter-party when discussions regarding the Mining Charter hit full flow. An initial meeting had already taken place, but details as to the content of it are thin on the ground.
As with many mining company CEOs questioned on the chances for South African mining industry recovery this year, Mgojo is relatively upbeat. "Any new Charter has to address growth for the industry and enable the industry to become globally competitive whilst addressing transformation and inclusive growth," he said.
"If we have that, with a strong DMR [Department of Mineral Resources], I think we can turn the industry around," he added.
The Chamber's response to Mantashe's initial timeframe for the Charter was to say: "A new Mining Charter that is well designed and reached through an inclusive negotiation process needs to be finalised as soon as possible".
"The process of developing a charter that all parties can live with and defend needs to be an inclusive one characterised by meaningful engagement and negotiation with representation by a broad range of stakeholders including government, business, labour and communities."