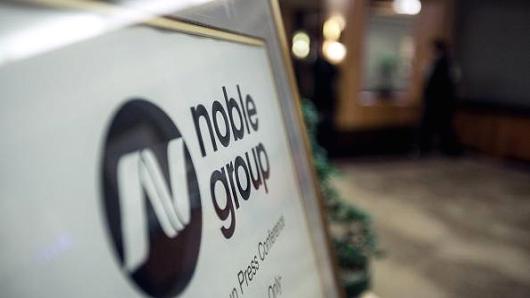 THE proposed restructuring of Noble Group was the latest concern to delay the credit approvals for Resource Generation's (Resgen's) Boikarabelo, a thermal coal project in South Africa's Limpopo province which is scoped to produce 6.5 million tonnes /year.
Resgen said in an announcement today that following an overnight meeting with proposed lenders, one of the banks had sought comfort that Noble Group's restructuring, which had been opposed by some of its bondholders and shareholders, would not interfere with the Singaporean trading group's ability to support Boikarabelo.
Noble holds a 13.7% equity stake in Resgen and is bankrolling the company while it attempts to raise the funds required to build the mine. On December 7, Resgen said it had a signed a further extension of the 'facility agreement' with Noble Group to borrow an additional $3.8m. This brought the total amount made available by Noble Group to Resgen to some $32.2m.
Noble Group has an export offtake agreement with Resgen, but on December 11 it signed a new deal for the supply of additional uncontracted coal over which Noble had held a first right of refusal since March 2017. This was as part of an extension of the original 'Facility Agreement' reached in March 2014. In the December 11 deal, Resgen agreed to sell a committed volume of 800,000 tonnes of coal annually for years one to three of the "uncontracted tonnage offtake agreement" to Noble Group, and up to another 300,000 tonnes a year on a quarterly basis.
Noble is hoping shareholders and bondholders will approve $3.4bn in debt restructuring after it defaulted on a $394m bond that matured in March. The debt restructuring is seen as critical for Noble's survival, but Abu Dhabi-based fund Goldilocks Investment Company, which has an 8.1% stake in Noble Group, has opposed it. Noble lost nearly $5bn in 2017.
Noble has assured Resgen's lenders yet to win credit approval for Boikarabelo, however, that it would "… work with all parties to identify a mutually acceptable mitigation strategy", according to a Resgen statement to the Johannesburg Stock Exchange today. Resgen also said it would "… provide further comfort" to lenders that its plan to secure ramp-up capital once the project had been derisked was "… still a reasonable assumption".
"Noble has communicated to the board its willingness to consider a request to cover any
working capital shortfall arising from this further delay and the company is appreciative of
this ongoing support," said Resgen which added it wasn't prudent to provide a further timetable beyond supplying additional information to lenders regarding Noble.
In addition to building Boikarabelo, Resgen has to build a R550m rail link. The company said it had been able to identify parties interested in funding the link for the project. "The most advanced proposal is going through an internal credit approval process and if approved, a short due diligence exercise will be initiated," it said.
There was at least some good news in April when the Industrial Development Corporation, a development funding organisation owned by the South African government, approved a R540m loan to Resgen via its subsidiary, Ledjadja Coal.