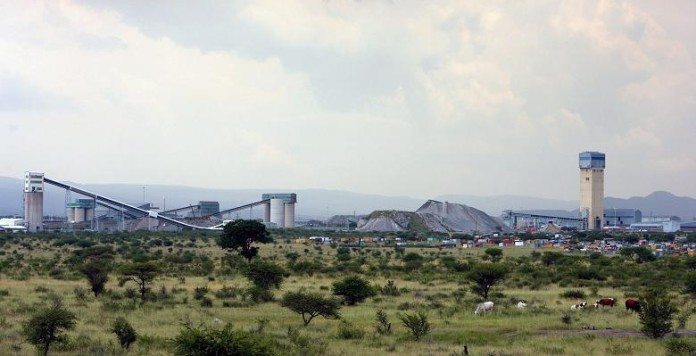 IMPALA Platinum (Implats) fell to its lowest value since 1999, reported Bloomberg News which cited analysts' fears that the company would announce a profit warning or could tap the market for shares to shore up its under-pressure balance sheet.
"They [Implats] have cut guidance by 100,000 ounces to 560,000 oz for full-year 2018, and this is only a few months after they already lowered guidance," Ryan Seaborne, a money manager at 36One Asset Management, was quoted to have said in the article. He was referring to the Rustenburg operations, said Bloomberg.
According to the JP Morgan report in April, Implats was the "… most vulnerable" producer in South Africa's embattled platinum sector and the report predicted that its Rustenburg mines would "… burn more than $1bn in cash at current metal prices across 2018 – 2020, equivalent to Implat's market capitalisation".
Last month Implats dropped its total refined platinum production guidance for the year to end-June to 1.46 million oz from the previous estimate of 1.5 million oz following smelter problems at the Rustenburg division.
"Following operational issues affecting the smelter at Impala Rustenburg, which resulted in lower refined volumes and the stockpiling of metal-in-concentrate, all group furnaces are now operational and making steady progress in processing the inventory build-up," said Implats CEO, Nico Muller, at the time.
On May 3, Goldman Sachs said in a report that it foresaw continued problems at Implats despite dropping production targets at the Lease or Rustenburg mine. "We continue to see the mine facing issues as it transitions from older to newer shafts," it said. "This slippage is likely to come at a time when the company is spending peak capex, which should see free cash flow burn accelerate and the balance sheet remain stretched," it added.
According to Bloomberg News, Implats was now the target of short-sellers betting on declines in its share price. As of May 9, the short interest in Implats as a percentage of shares outstanding is 9.8%, said the newswire citing Markit. It was the most-shorted stock among members of South Africa's benchmark index, it said.
Implats spokesman Johan Theron told Bloomberg News he noted an increase in short positions following a sale of 2022 convertible bonds.
"One would naturally expect some convertible bond holders to cover their equity exposure through short positions," he said. "As to the impact that this has on the present combined short position relative to say the recent drop in metal prices, is obviously difficult to assess." Implats is currently valued at R16.7bn, its lowest valuation since 1999.