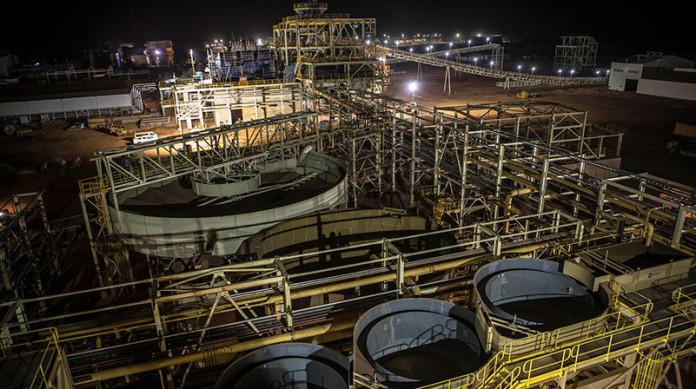 B2GOLD, the Toronto-listed gold producer, said it anticipated repaying $259m in convertible notes in the current financial, assuming a gold price of $1,300 per ounce, owing to the earlier-than-anticipated ramp-up of its Fekola gold mine in Mali.
The mine, which was commissioned late last year, operated some 11% above budget after producing 114,142 ounces of gold in the first quarter of B2Gold's financial year. In addition to strong performances from the company's Masbate mine in the Philippines and Otjikoto, a mine in Nambia, record gold revenue of $344m was generated (Q1 2017: $198m) in the quarter on output of 239,684 oz, 81% more than produced in the first quarter of 2017.
The outcome was a more than doubling in cash flow from operating activities of $147m in the quarter building a cash position of $168m at quarter-end. The company was on course to meet is annual production guidance of 910,000 and 950,000 oz. B2Gold also operates gold mines in South America.
As a result, the company had paid off $75m of the $275m drawn down from its $500m revolving credit facility. "The planned repayment of debt in 2018 includes the anticipated repayment of the company's $259m convertible notes," it said. "The company projects  that it will have sufficient liquidity from 2018 operating cash flows and existing credit facilities to repay the notes in full and maintain a strong cash position," it said.
The convertible notes mature on October 1 this year unless the notes are converted into shares prior to that date at a conversion price of $3.93 per share, it said.