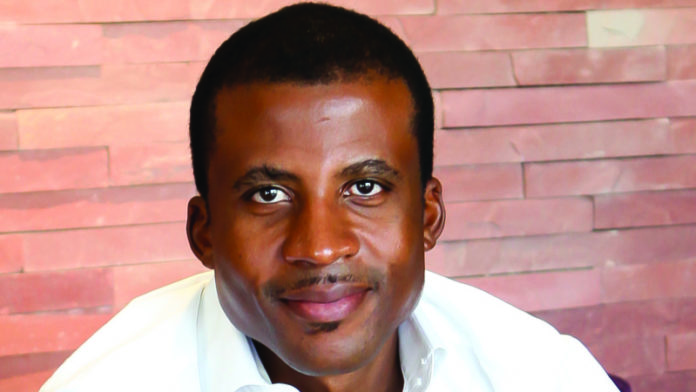 BUSHVELD Energy's progress in getting its vanadium redox flow battery (VRFB) up and ready for testing at Eskom's Rosherville site shows that utility-scale batteries can be delivered in a matter of months, Bushveld Minerals CEO Fortune Mojapelo says.
Bushveld Energy, which is 84% held by AIM-listed Bushveld Minerals, is building up the capabilities to develop and deliver energy storage solutions across Africa, based on vanadium mined from its sister company, Bushveld Vanadium, in South Africa.
Vanadium prices have trebled in the last 18 months, with V205 currently trading around $18.45/pound in Europe. This favours vertically integrated producers of VRFBs.
Bushveld Energy announced last week the first results from Eskom's tests will be available in the current quarter. VRFBs are complementary to renewable energy generation like solar PV and wind, which are becoming an increasing part of Eskom's generation fleet. This battery, supplied by UniEnergy Technologies, will have peak energy of 450kWh.
Bushveld Energy is also building up its capacity to manufacture components for VRFBs and has awarded a contract for an environmental impact assessment for an electrolyte plant in the East London Industrial Development Zone (EL IDZ), it said.
The plan is to start producing electrolyte for South African and international markets by next year. Bushveld has also begun discussing potential electrolyte offtake with manufacturers of VRFBs.
According to Bushveld Minerals' latest annual report, the potential market for VRFBs is worth $70bn. VRFBs accounted for 2% of vanadium consumption last year but they could account for 20% of vanadium demand by 2030, with significant upside, if they can capture a quarter of the energy storage market by then.
With Bushveld Energy currently on track to meet the targets it has set for itself in the first half of this year, it should also be able to meet its target for the second half of the year of outlining its business model, cash flow capabilities and valuation within its parent, Bushveld Minerals.
Shares in Bushveld Minerals were at 22.30p on Monday, almost three times above the year's low of 7.98p.