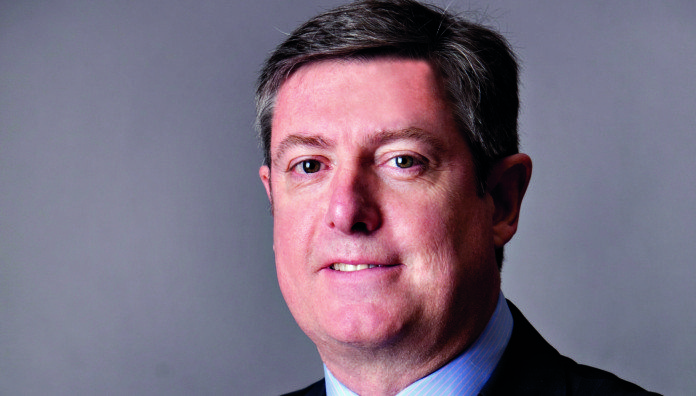 MC Mining – MCM – (formerly Coal of Africa) is to take over the mining operations at its Uitkomst Colliery in northern Kwa-Zulu Natal after the mining contractor suffered "continued equipment availability challenges" during the June quarter.
MCM CEO David Brown commented, "the company has commenced negotiations to acquire the contractors' assets used at the colliery.  The acquisition process includes obtaining the required takeover and other regulatory approvals and  MCM anticipates potential completion thereof during the first quarter of 2019.
"The in-sourcing of mining operations is expected to enhance asset management –  resulting in improved availability  – leading to higher run of mine (ROM) production.
Brown added that, "the commencement of in-sourcing negotiations resulted in increased oversight of mining operations at the colliery. This yielded favourable results and Utikomst produced 123,771t  (previous comparable quarter – 115,750t) of ROM coal during the three months to end-June. "
Brown said Uitkomst had procured a R20m loan from Rand Merchant Bank during the quarter so "affirming normalisation of banking relationships"  and also completed the sale of a 21% stake in the mine to the current BEE shareholders on a vendor-financed basis taking the total BEE shareholding to 30%.
He commented the vendor financing nature of the BEE deal "results in no material effect on Uitkomst cash flows attributable to MC Mining during the repayment period."
Turning to the Makhado hard coking coal project in Limpopo province Brown indicated management had lost patience with the SA government land claim process which has held up access to the key Lukin and Salaita farms which is required to confirm geotechnical information before construction can start.
In April,  Brown told Miningmx that access to these two farms is on the critical development path for the project but the situation had not yet caused any delays to  the development of Makhado.
Reasons were management still had to put the project funding in place as well as finalise marketing agreements for the coal to be produced. The delay on the land claim process is because it is being opposed by the landowner.
Brown now states, "MC Mining has commenced a statutory process to obtain access to the properties by virtue of its mining right.  Excellent progress was made during the quarter regarding the Makhado project marketing and financing arrangements.
"The marketing off-take agreements are expected to be formalised during the September 2018 quarter,  a critical step in the development of Makhado."