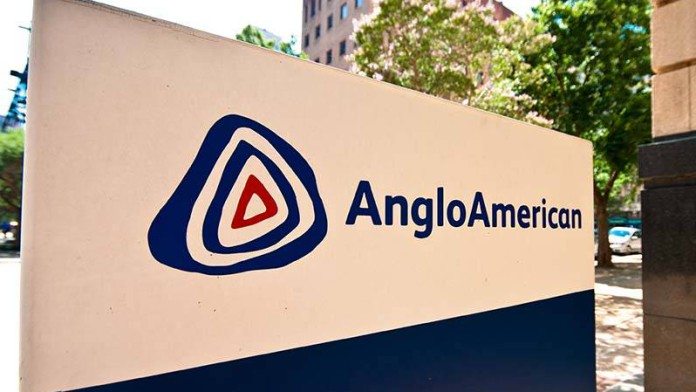 ANGLO American CEO, Mark Cutifani, declared his company had been fashioned to handle "anything the market can throw at us", adding that while he was concerned about rising US trade tensions, the group would be "impervious to external shocks".
Responding to questions following the announcement of an 11% increase in interim pre-tax earnings of $4.6bn, Cutifani said: "We are concerned about a trade war. It's negative and it's not helpful. Our job is to make the business impervious to external shocks. We want to make sure the business can handle anything that the market throws at us".
In matter of fact, the US and the European Union stepped back from a trade war today following a meeting between Donald Trump, US president and the EU president, Jean-Claude Juncker, in which the two would work towards "zero" tariffs, barriers and subsidies. The prospect of a trade war had negatively affected investor attitudes to commodity stocks, although earlier this week, the major diversifieds roared back with shares in Anglo almost 6% stronger since Monday despite a slighter weaker price today.
The widely expected approval of the Quellaveco copper project in Peru, held in joint venture with Mitsubishi, was a demonstration of the group's confidence, said Cutifani. Growth would be pursued in other parts of the business provided it was "sensible" and supported balance sheet management and shareholder returns, he said.
As part of its dividend policy of paying 40% of underlying earnings, Anglo declared an interim dividend of 49 US cents per share, equal to some $700m.
The payout was indicative of a far more assured performance than Anglo delivered two years ago in which it was selling down non-core assets and speaking of a three commodity business consisting of copper, diamonds and platinum. Now Cutifani said there was no particular commodity the group would ignore.
"Some commodities will be popular for a while. Copper is doing well at the moment, but we don't mind what commodities are in the group," he said.
Recent bolt-on acquisitions announced by its 79%-held Anglo American Platinum (buying Glencore's shares in the Mototolo platinum joint venture) and De Beers (buying for C$107m the outstanding shares in Toronto-listed Peregrine Diamonds) were typical of how the company would pursue growth, said Cutifani. "There is potential for more in the diamond space. There is brownfields opportunities in Moranbah/Grosvenor (metallurgical coal projects). We're not going to rush out there, but just do sensible stuff," he said.
Analysts were slightly cool regarding Anglo's half-year performance. "Mixed interim results. Generally in line but soft versus some market expectations," said Investec Securities. "Overall, a disappointing set of results, in our view," said Goldman Sachs. "While numbers were broadly in line, returns [were] missed coming in at 49 cents/share versus consensus estimates of 57c/share as the company stuck to the 40% payout ratio," it said.
Quellaveco
Capital expenditure for the Quellaveco project was estimated to be between $5bn and $5.3bn, below some expectations. In terms of the syndication deal with Mitsubishi, the Japanese firm will contribute the initial capital cost of the venture, but Stephen Pearce, Anglo American CFO, said the group would like to "edge down" debt slightly ahead of having to "put our hand in our pockets".
At the interim stage, net debt totalled $4bn, an 11% reduction since the end of 2017 and representing a 0.4x net debt versus underlying EBITDA. Investec estimated Anglo might be targeting net net debt range of between $2bn to $3bn. Anglo would fund its portion of Quellaveco capex from cash flow. The project would have a four year payback period. The reserve life of 30 years could well be extended, Cutifani said.
Cutifani said the project was top drawer. "It's right up there in terms of returns," he said. It will produce 300,000 tonnes a year for the first 10 years with a return on capital employed of more than 20% (versus group ROCE at the interim stage of 19%). "We've been baking this cake for a while. It's the best project I've seen in my 42 year career," he said.