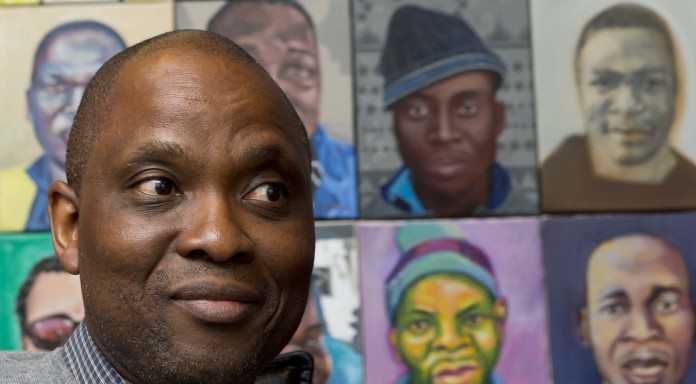 CONCERNS about the strategic direction of Exxaro Resources aired at its annual financial figures presentation in February were driven by fears it would allocate 'spare' capital to diversifying the business instead of distributing it to shareholders, said CEO, Mxolisi Mgojo, in an interview today.
"I think the fear was we would use funds we got from the sale of our stake in Tronox on diversification. But we have only spent R300m on it," said Mgojo. He was referring to some R70m that had been allocated to developing micro-grids and another R170m that had been put into certain agribusiness initiatives.
Exxaro said at its March 8 annual results presentation that it was looking at investing in agribusiness and other strategic industries such as water and land resource use. It failed to provide specifics, however, leading analysts to wonder how much had been set aside for untried businesses. Shares in the company fell as much as 10% on March 10.
In November, Exxaro distributed about R4.8bn from the sale of an 18% portion in Tronox, leaving another 24% available for sale once the mineral sands company had completed a merger with Cristal (The National Titanium Dioxide Company). Exxaro had earlier decided that it didn't want to retain its 42.7% share in Tronox for strategic reasons including it not wanting to participate in the high debt that would exist in the Tronox/Cristel union.
Riaan Koppeschaar, Exxaro financial director, said today however that the sale of the remainder of Tronox, which is currently worth about $530m or R7.7bn, would be paid back to shareholders. This would be in addition to the previous payout of Tronox shares and a new dividend policy today in which Exxaro promised to pass through the dividend received from its 20.62% stake in Sishen Iron Ore Company (SIOC), the operating subsidiary of Kumba Iron Ore, as well as adopt a cover ratio of between 2.5 times and 3.5 times of coal attributable earnings.
"We listen to you," said Mgojo at the interim results presentation today – a reference to the improved payout and also to a demonstration of better transparency, especially in the way the firm presented its coal production figures. For instance, Exxaro separately publishes the  performance of its Mpumalanga and Limpopo provinces' coal mines.
Said Koppeschaar in an interview: "Our financial position is good and the business has grown. We can now afford to give bigger distributions to shareholders. Compared to other mining peers, our returns were lower, so want to move in line with the peers".
He added that Exxaro would not hold on to the shares it would receive should Kumba iron Ore agree to a 'flip up' of its Exxaro's stake in SIOC into Kumba shares. "The first thing is that we want to flip up [the SIOC stake].
"Once we are at the Kumba level, then you then have optionality to either sell the stake or give it back to shareholders," he said. "We are not at the stage where we know what we want to do, but we do want to flip up the stake."