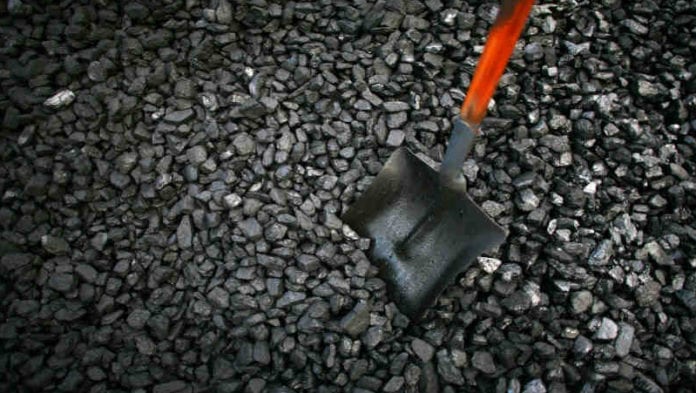 THE condemnation of companies with significant exposure to fossil fuels is steadily growing with banks, institutional investors, and even the companies engaged in coal mining, for instance, beginning to turn their backs on a fuel that once stoked the fires of enrichment.
Not so for Ivan Glasenberg, CEO of Glencore. His company may be facing a potential US Department of Justice investigation for business activities in districts as far apart as Venezuela and Nigeria, relating to another fuel, oil, but Glencore's eye remains fixed on thermal coal. Why? It makes good money and right now, it makes lots of it especially as even European coal prices hit $100/t – the highest since 2013.
At $115/t currently, the price of thermal coal is 21% higher year-on-year. Metallurgical coal prices 11% lower year-on-year but are still at about $180/t.
Glencore received a 24% increase in the average price for its exported South African coal production in the six months ended June 30 with the fuel coming in at $98/t compared to $79/t in the period of the previous financial year. The higher price took adjusted earnings before interest, tax, depreciation and amortisation for the South African thermal coal division to $322m compared to $253m in the prior period.
This was a 27% year-on-year improvement despite lower volumes in which export thermal coal at eight million tonnes (Mt) was 8% lower than the 8.7Mt produced in the half year period in 2017. Domestic thermal coal production was also lower coming in at 4.3Mt compared to 4.8%, some 10% down.
Glencore won't be quoted directly on the matter, but it's thinking in respect of fossil fuels is that it's not actually bringing more on to the market so much as opportunistically benefiting from the lack of greenfields investment in new mines. Demand for coal-fired energy is falling in developed economies, but it is growing in others. The net effect is that whilst demand will be stable, supply will fall.
"Many have written coal's obituary in the belief that it has no place in a de-carbonising world," said Macquarie in a report dated June 25. "Yet even with coal's shrinking share of the global power mix – from 37% today to 26% by 2040 – the 2.3% compound average growth rate expected in global electricity generation through to 2040, and the enduring appeal of coal-fired power in developing regions, implies that coal generation could increase by 10% over that period," it said. It added that whilst coal demand will not increase, it won't decline by much either.
Said Glasenberg at the firm's interim results presentation recently: "Demand in South East Asia is rising in places such as Turkey and Malaysia. So people are forgetting about this rise in demand [because of demand declines in Europe]. But in a one billion tonne market you are looking to 100Mt produced in Europe.
"In addition, Coal India is not ramping up [production] as anticipated and it would import more if their ports could handle it. You are also forgetting that no new mines are being built." He also commented on future pricing saying Glencore had a far rosier outlook than some analysts.
"You are saying $75/t to $80/t. We don't see it like that. Coal is a top-performing commodity providing $5.6bn to $5.7bn in EBITDA and free cash flow from coal is extremely high because we don't have a big capex number on coal. That is the part you are getting wrong."
Glasenberg also makes the point that stricter environmental pressure on coal burn calls for the high quality material Glencore is able to provide.
"There are no new mines in Australia, or South Africa, and Colombia," said Glasenberg. "There is an increase in Indonesian coal, but that is lower quality coal, and more coal will be required by Eskom which will drive prices on the export coal side," he said.