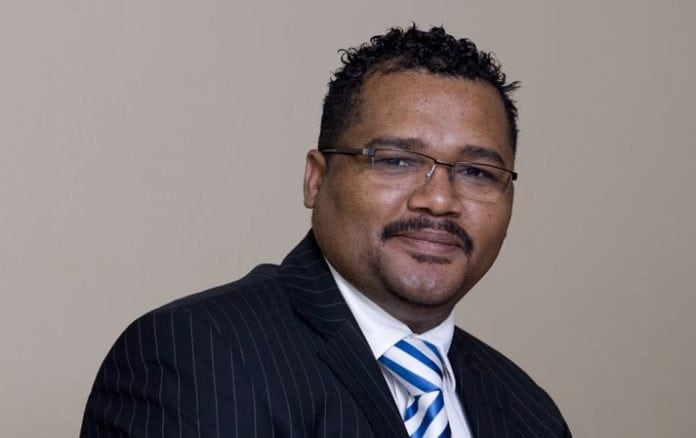 FRED Arendse tells an interesting story about being called into the offices of Ralph Havenstein, then the CEO of Anglo American Platinum (Amplats). Arendse had been identified as a future leader along with a few other up-and-coming bright sparks.
He was in his early Thirties: a Boland boy from humble beginnings who'd been made head boy at his school, got to university and landed a job at JCI, then an Anglo company. The other talented youngsters identified by Havenstein, including Chris Griffith and July Ndlovu have gone on to impressive Anglo American careers: Griffith taking over at Amplats and with a fair shout of taking Mark Cutifani's job as chief of Anglo American itself; and Ndlovu now CEO of Anglo Coal.
Arendse response to Havenstein was to quit his job. "I went rogue," said Arendse in an interview with Miningmx. "I really appreciated the opportunity but I wasn't interested. I wanted to build my own company."
And so for the last 12 years, Arendse has indeed been building a new company – the privately-held Siyakhula Sonke Empowerment Corporation, or SSC as it's known. He's pretty unashamed about his ambition: "I think this company can be the new, black-owned Anglo American," he says without a flicker of irony. He's completely serious about it.
Since 2006, when Arendse hooked up with Archie Palane, who'd been ejected in a turf war with Gwede Mantashe at the National Union of Mineworkers, SSC has been engaged in providing mining and contracting services.
Arendse said that apart from building expertise and a foundation in the company, these activities – ranging from exploration to shaft sinking – were an important prelude to what SSC eventually wants to become – an operating firm.
Enter Vantage Goldfields, the distressed junior miner that owned the Barbrook mine in Mpumalanga province, as well as Lily mine where three mineworkers lost their lives in a ground collapse. The event attracted immense publicity, eventually bringing Vantage to its knees.
Arendse's plan is to resuscitate the mines, a task that will cost R250m just to bring Vantage out of business rescue, of which R190m is being funded by the Industrial Development Corporation (IDC). Taking on debt finance is something of a major leap for Arendse who, understandably, has tended to shy away from owing the banks given the size of his company, the cyclicality of the mining sector and the fact that SSC has no direct access to public funds.
If all goes well, however, the two mines will be producing 50,000 ounces of gold a year whereas Vantage was producing 37,000 to 40,000 oz annually. The operations, long mined by the majors in the past, also have potential to extend their lives 10 to 15 years.
Will then SSC make its public debut and strut the nation's investment boards along with the likes of Anglo American and Amplats? "At the right time," said Arendse. "It is part of a broader plan, to go public, probably in about two to three years. We just want to stabilise the business because when we go to the market it's got to be with a good story."