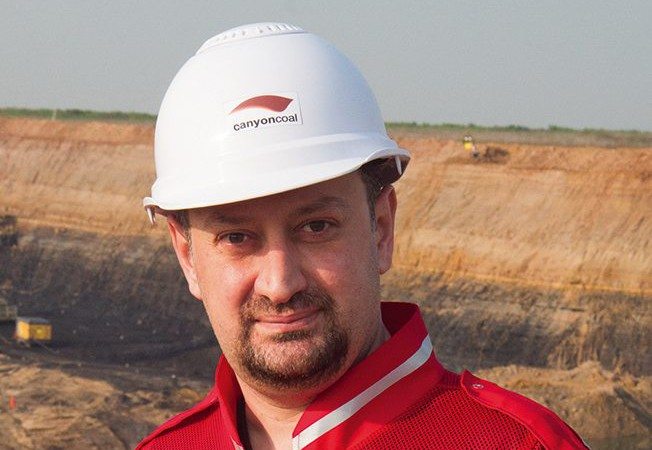 IT'S a great pity Vuslat Bayoglu's Canyon Coal, or its shareholder Menar Holdings, a Luxemburg company in which the Bayoglu family wealth is invested, is unlikely to make a public debut so investors can participate.
A pity, but not unreasonable.
Bayoglu's business is in mining coal. Given the way the zeitgeist has turned against fossil fuels in a world of decarbonisation, bringing a so-called "pure play" coal company to the market does not have the same investment appeal as it once possessed. "There's no vibe about the coal in the market and anyway, I don't want an exit strategy. I like it," Bayoglu says in an interview with Miningmx.
For now the focus falls on building new thermal coal mines. According to Bayoglu, investment in new mines over the next four years will double the R1.5bn he's already sunk into South Africa building capacity to some 10 million tonnes/year (Mtpy).
Assisted by Singaporean minerals trader, Mercuria, which has a 50% stake in Menar's underlying investment, Canyon Coal, most of this coal heads out of South Africa where the pickings are currently rich. Bayoglu does acknowledge, however, there's a national duty to consider Eskom's coal procurement needs.
He previously pledged never to work with Eskom, declaring there was hardly a level within the organisation that wasn't in some way corrupt. Said Bayoglu: "I would prefer to concentrate on the export market, but I feel obliged to deal with Eskom". Handily, business relations are becoming easier.
Production currently is seven million tonnes (Mt) annually, but Canyon Coal is in the process of the full production ramp-up of Khanye, a mine in South Africa's Bronkhorstspruit, a town bordering the provinces of Gauteng and Mpumalanga. Four more mines are on the books that will take production to 20Mt starting with Khanye, a property that has a 17-year life of mine. Bayoglu is especially pleased about this project as Mercuria sold 20% in it to a Chinese company. It's a link he wants to exploit.
Development of another project – Ukufisa – is also scheduled for this year with a proposed nameplate capacity of 0.5Mt per month to be followed in the years to come by De Wittekrans, formerly owned by Continental Coal, a company once listed on the JSE; Witfontein, a project in Bethal with some 70Mt of underground reserve; and then Springfield.
Anglo American once owned Springfield which has an estimated 300Mt in open castable resource that can be either sold to Eskom, or exported. Rail infrastructure is available. The idea is to make is 0.5Mt/m. "With Khanye, Ukufisa, De Wittekrans, Witfontein and Springfield, we hope to make it to 20Mt/y by 2022," said Bayoglu.