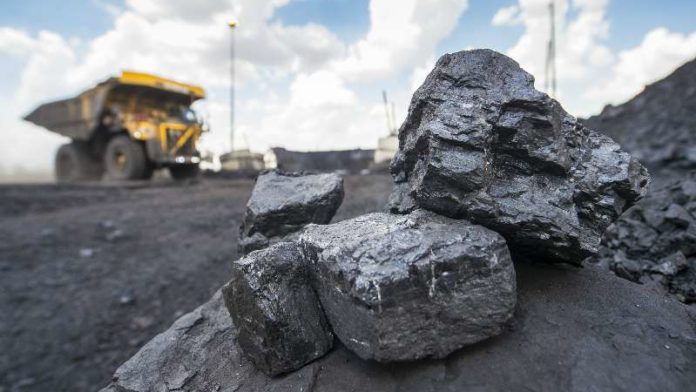 WESCOAL Holdings, the Johannesburg-listed coal producer, said it had joined a consortium led by private equity firm, Ata Resources, to buy Universal Coal.
Universal Coal is listed in Sydney but operates in South Africa's Mpumalanga province. It currently produces just over five million tonnes/year (Mt/y) from two collieries: the 2.4Mt/y Kangala colliery and New Clydesdale Colliery (NCC) which is forecast for output of 2.7Mt/y in the 2019 financial year.
For its part, Wescoal Holdings has been aggressively expanding its horizons. It doubled coal production for the second successive year in 2018 owing to the firm's acquisition of Keaton Energy in 2017, and has previously said it wants to add more production, especially export material. The firm's annualised production was now just shy of its strategic eight million tonnes a year run-of-mine (ROM) target.
"Wescoal is in advanced negotiations with Ata Resources to join the consortium, by way of an equity contribution to BidCo, and has concluded a memorandum of understanding with Ata Resources," the company said in an announcement on the Johannesburg Stock Exchange News Service today.
"Wescoal's participation in BidCo will require various approvals, including, but not limited to, shareholder approval," it added.
On September 19, Universal Coal disclosed a non-binding takeover offer of 35 Australian cents per share had been submitted by Ata Resources. If the offer succeeded, Universal Coal would be delisted from the Sydney Stock Exchange. Universal Coal is currently trading at 32 Australian cents/share after gaining 7% today.
Wescoal said today Ata Resources had delivered a binding conditional commitment. The making of a binding offer remained "… subject to the negotiation and execution of a transaction implementation agreement between the consortium and Universal Coal". Ata Resources is a joint venture between Ata Capital and Acrux Resources with a focus on private equity and alternative mining finance, had previously .
Quite whether the consortium will be successful in its offer remains to be seen. Bids for Universal Coal have been lodged before, and failed. Instructively, Universal Coal delivered an upbeat assessment of its short-term prospects on October 10 in which it said it would lift pre-tax earnings 29% to A$93m for the 2019 financial year and boost production 28% to just over six million tonnes a year.
Universal pointed towards its organic growth prospects, including Brakfontein which it said could produce a further 1.2Mt/y of coal.
"The current forecast does not include any production from the Brakfontein/Ubuntu project, as Universal is still in the process of finalising feasible offtake agreements and production options, and due to the uncertainty of timing on this matter, the project has been excluded from current guidance," it said in its announcement.