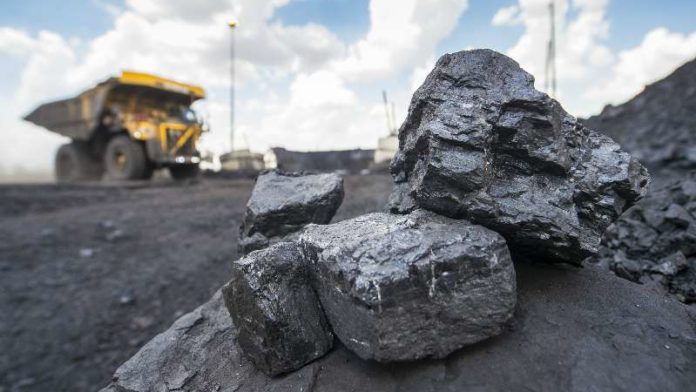 MC Mining's ambitions of building a R1.23bn coal mine, Makhado, in South Africa's Limpopo province received a boost today after it had secured an offtake agreement for half of its 800,000 tonnes a year hard coking coal (HCC) production which is an important precursor to funding the project.
"The signing of the first HCC off-take agreement is a significant step for Makhado, re-affirming its world class coal qualities and international appetite for this type of coking coal," said David Brown, CEO of MC Mining in a statement to the Johannesburg Stock Exchange (JSE).
Huadong Coal Trading Center Company, a Chinese state-owned company, will buy 400,000 tonnes of HCC per year for three years from Makhado at index-related prices with first coal due 18 months after construction of the mine, currently scheduled to start by by mid-2020. 
The balance of the HCC will be sold into the South African domestic market where there was the possibility it could replace imports. "South Africa is a traditional producer of thermal coal with currently no significant HCC being produced which results in producers having to import the commodity," said Brown.
"Makhado's coking coal has the necessary attributes to replace some of these imports whilst the development of the project will generate employment opportunities in the Limpopo province and make a positive contribution to the national balance of payments."
"We are currently progressing negotiations with other potential domestic customers for the balance of the Makhado HCC, positioning MC Mining as South Africa's pre-eminent producer of high-grade metallurgical coal," said Brown.
One important condition of the offtake agreement is that MC Mining subsidiary, Baobab Mining & Exploration, the company with which the agreement is signed, confirms by April 1 2019 that it has secured funding for the capital, mining and operations for its Makhado project, extendable by 12 months.
In September 2017, MC Mining (then known as Coal of Africa) unveiled a new plan for Makhado which was originally scoped to produce 5.5 million tonnes/year of coal. The new plan reduced capital expenditure to no more than $85m from an initial capex number in excess of that by several multiples.
In addition to HCC, Makhado is also set to produce up to one million tonnes of export thermal coal.
Shares in the company were unchanged today on the JSE, but they are about 68% lower on a 12-month basis. Brown told Miningmx recently the stubbornness of the share to respond to improvements in the company's fortunes was "a frustration".
One reason for the reticence of investors to buy MC Mining's story is that the company is waiting for the resolution of a land dispute between the South African government and a local landowner. The land in question is where MC Mining is planning on building Makhado.