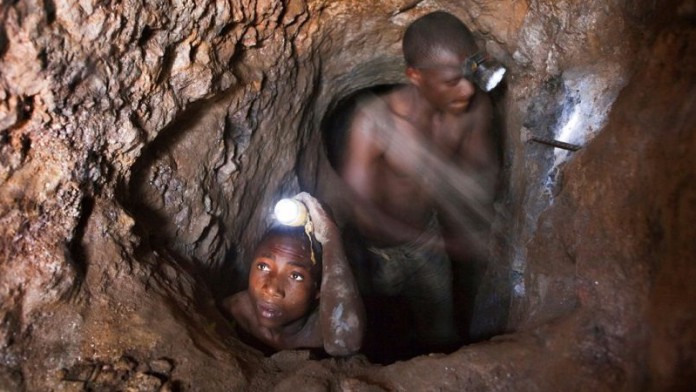 SOUTH African mines minister, Gwede Mantashe, said it was vital ventilation was restored to the Gloria coal mine in Mpumalanga province so that the search and recovery process of trapped miners' bodies could be expedited.
"The work to retrieve the bodies found at Gloria mine is quite complex but it must be allowed to continue so that there can be closure on this matter," said Mantashe following a visit to the mine where illegal miners were trapped and killed following an underground explosion.
"Seven bodies were discovered in the early hours of Thursday morning (February 14), and work to retrieve them will continue once power and ventilation are restored and the flammable gases underground are brought down to more manageable levels," said the Department of Mineral Resources in a statement.
Mantashe also called for security at mines to be improved in order to effectively address illegal mining. The people trapped underground are thought to have accessed the property illegally in order to steal copper cabling. Cable and copper theft resulted in power to the mine being stopped, increasing the level of poisonous gases underground.