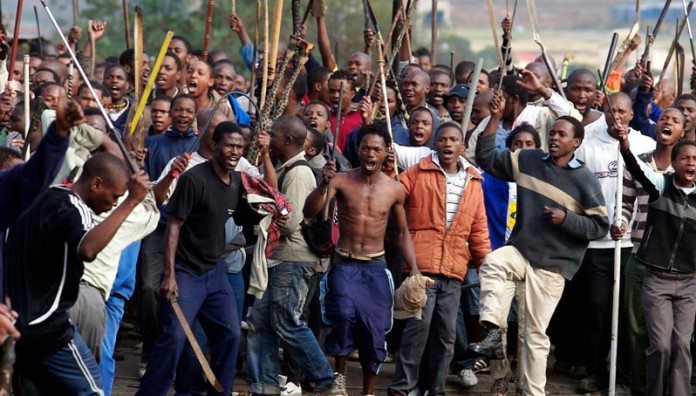 COMMUNITY protests in South Africa's Mpumalanga province may have cost the country's thermal coal miners, including Anglo American, Glencore and South32, up to hundreds of millions of rands per month in revenue, said the Minerals Council South Africa.
"The Minerals Council has not undertaken a formal survey of losses to coal mining companies as a result of protest action," said spokeswoman, Charmane Russell in an e-mailed response to Southern African Coal Report (SACR), published by IHS Markit.
"Informal estimates show that losses run into millions of rands per day for each stoppage, and could be as high as hundreds of millions per month," she said. "These protests pose a threat to security and safety of employees, as well as supply of coal to Eskom which is already grappling with coal supply issues."
Coal producers reported an increase in protests which appear to have been perpetrated by "thugs", according to one coal mining firm. The modus operandi was to hire buses that would transport community members to mines where a protest would be triggered. Sometimes the protests turned violent.
Glencore to IHS Markit: "It is with great concern that Glencore confirms that an illegal community protest took place at our GOSA [Glencore Operations South Africa] operations near Witbank in Mpumalanga on Tuesday, 19 February".
"The company strongly condemns this illegal behaviour of forced invasion, intimidation of employees and theft of property. The company confirms that employees had to be evacuated from the mines as a safety measure and there are no reports of any injuries or harm to employees," it added.
As a result of these protests, the council arranged a meeting with South African mines minister, Gwede Mantashe, with the aim of direct and indirect intervention.
Mantashe had taken the lead in setting up meetings – as a group and with individual companies – with representatives from communities, business leaders, representatives from the Department of Mineral Resources and the Minerals Council, Russell said, adding that the meetings were "ongoing".
Matters under discussion included demands made of mining companies for access to economic opportunities in the region, and that these opportunities be ring-fenced. There had also been community demands that they have access to coal waste dumps so secondary mining could take place.
Russell said that while the Minerals Council recognised the role and obligations mining firms had to communities in their operating orbit, it was also necessary to "… ensure fairness and openness in awarding jobs and tenders".