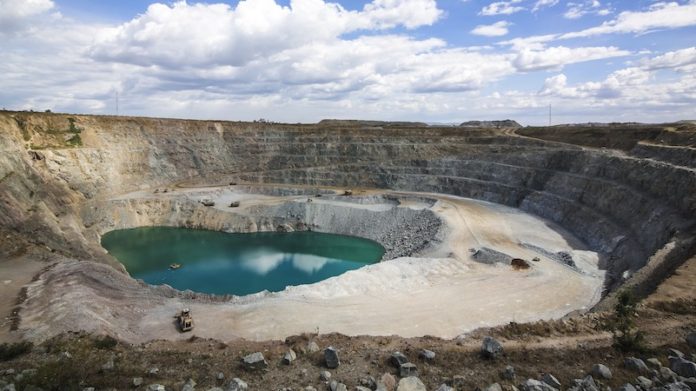 THE hullabaloo that followed Barrick Gold's $18bn hostile takeover proposal of Newmont Mining, now withdrawn after the two firms agreed to pool their Nevada assets in a joint venture, has occluded the fate of Barrick's 63.9%-owned Acacia Mining.
When last we left things, Barrick had proposed an agreement with the Government of Tanzania in which Acacia would pay the government $300m. That was the sweetener to an arrangement with the go-forward plan to share in Acacia on a 50/50 basis.
Analysts think Acacia hasn't much option in rejecting it. If it did, Acacia would land up in the lap of expensive and lengthy hearings with the International Court of Arbitration. In accepting the agreement, Acacia has a chance of returning to a saner operating environment, and almost certainly a more profitable one as it would have the opportunity of starting up Bulyanhulu again, currently in mothballs.
This is worth $800m in net asset value, according to RBC Capital Markets. Accepting the agreement also secures the release of Acacia's employees, detained in a Tanzanian jail on what may well be jumped-up charges, but which nonetheless requires urgent action from the firm's minority shareholders, if they can affect it.
"We believe this may be the only 'deal' on the table and so wonder how Acacia's independent directors can reject it," said analysts for RBC Capital Markets. "This is especially true given it unlocks significant NAV and could mean a return to a better operating environment," they said.
Acacia said previously it could take two to three months to win agreement for Barrick's proposal, a period of time which would include the time taken by the firm's independent board formed to assess any proposal.
Resolving the long-standing dispute with the Tanzanian government could also clear the decks for perhaps even weightier decisions: Barrick CEO, Mark Bristow, has previously alluded to the possibility of taking out minorities in the company. This may ultimately be the prize on offer for Acacia shareholders.