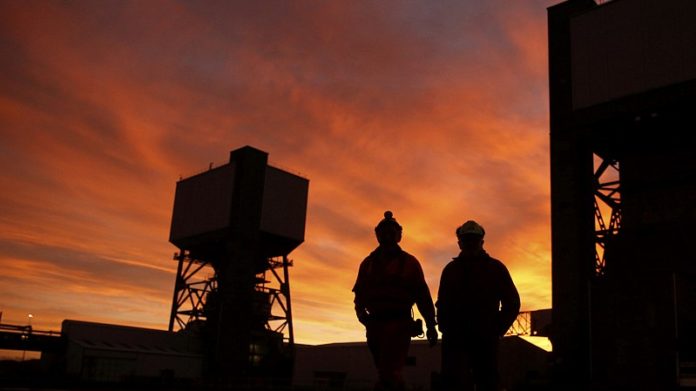 A QUARTER of South Africa's mining jobs would be lost because of the additional costs coming from increased electricity tariffs over the next three years as well as the financial burden of the carbon tax, said BusinessLive citing the Minerals Council South Africa.
The consequences of the tariff increases, which start at 9.4% in the first year, on the gold and platinum mines will be the loss of more than 90,000 jobs at the end of three years, said the newspaper citing Minerals Council of SA chief economist, Henk Langenhoven
The potential job loss was lower, however, than the 150,000 if Eskom had succeeded with its application for 15% tariff increases, said Langenhoven.
Roger Baxter, CEO of the council, which represents more than 90% of South Africa's mineral production by value, described the tariff hikes as "disaster", adding that Eskom was not on the precipice of the cliff, it was "in the precipice".
The net effect of Eskom's increases over three years will be electricity prices 29.5% higher than in 2018 and there are major negative impacts on the mining sector, which consumes 30% of Eskom's electricity, said BusinessLive.
Just two gold mines would remain profitable or marginal, producing little more than 20 tonnes of gold, an inconsequentially small amount considering the peak of 1,000 tonnes in the 1970s when South Africa was the world's single-largest source of the metal, the newspaper said.