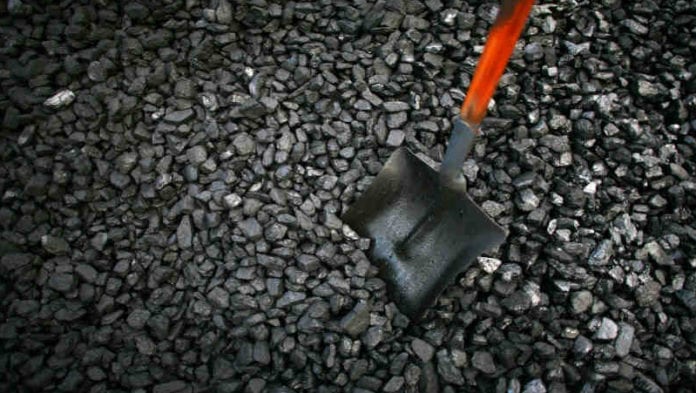 WESCOAL Holdings said a consortium in which it was participating for the takeover of Universal Coal had hooked its offer after the Australian-listed firm entered into discussions with Afrimat following its higher, rival bid.
The Johannesburg-listed coal producer joined a consortium led by private company, Ata Resources, in October bidding 35 Australian cents/share for Universal Coal. The offer was subject to an independent assessment with discussions scheduled to be concluded in the first quarter of this year.
With near radio silence regarding the consortium's bid, however, it appeared likely the consortium's chances had diminished.
Wescoal said today in an announcement to the Johannesburg Stock Exchange that the consortium had adjusted its offer for Universal Coal to 36 Australian cents/share as well as providing an option in which Universal shareholders could accept deferred notes redeemable within a year at 43 Australian cents per share for up to some 160 million Universal Coal shares.
However, Johannesburg-listed industrial minerals and construction materials company, Afrimat, had tabled a rival bid of its own equal to 40 Australian cents per Universal share. Wescoal said that "… the members of the consortium have resolved to terminate their respective cooperation in respect of the proposed transaction".
Andries van Heerden, CEO of Afrimat, told Miningmx his company had been looking to diversify and considered coal an important mineral, especially given the "coal cliff" that the government-owned power utility, Eskom, was said to be facing.
Its non-binding indicative offer was subject to "various conditions precedent" including the completion of a due diligence. "We hope to have access to the data room and that we can complete the due diligence in six weeks, but hopefully four," he said.
A rights offer to part finance its bid – equal in rands to R2.15bn – was likely, said Van Heerden. The balance of its offer would be debt financed. Afrimat, which has invested in the iron ore industry, has a market value of some R4.3bn.
Universal Coal is listed in Sydney, but it operates in Mpumalanga province. It currently produces just over five million tons/year (Mt/y) from two collieries: the 2.4Mt/y Kangala colliery and New Clydesdale Colliery (NCC) which is forecast to produce 2.7Mt/y in 2019.
Wescoal may well have its hands full with other matters. The company announced in February that it would buy a 50% stake in Arnot, a colliery closed by Exxaro Resources in 2015 after it failed to negotiate a new coal supply agreement with Eskom.
Wescoal is also rumoured to be a participant in a consortium with Exxaro Resources for control of the 27Mt/y South African Energy Coal, a business unit owned by South32 which is up for sale and valued at billions of rands.
Former Wescoal CEO, Waheed Sulaiman, said the company had identified a production target of some eight million tonnes/year consisting of Eskom and export quality coal. But Sulaiman quit the company without much warning in January. He was replaced by former Nedbank Capital resources banker, Reginald Demana who started at Wescoal this month.