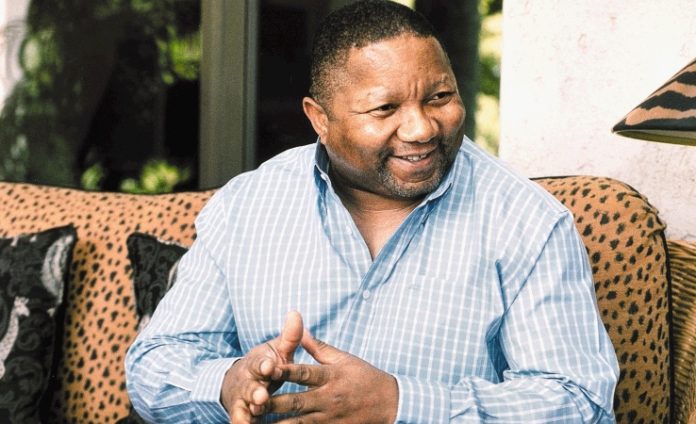 THE curtain has fallen on South African mining entrepreneur, Mzi Khumalo's Zimbabwean gold mining exploits after Metallon Corporation subsidiaries, Mazowe Mining Company and Goldfields of Shamva filed for judicial protection.
Corporate rescue proceedings began on April 1.
Metallon is one of Zimbabwe's biggest gold producers, but it fell on hard times as Zimbabwe's economy struggled. In addition to Mazowe and Shamva, Metallon also owns the Redwing mine and the recently offloaded operation, Arcturus.
Production at most of the group's five mines has stopped in order to allow creditors to attach property and mining equipment. "A court application for the placement of the above mentioned companies under supervision was filed with the High Court of Zimbabwe on 1 April 2019," said Gumbo and Associates, legal practitioners in a notice dated April 5. "Corporate rescue proceedings have commenced," it said.
Debts accruing from unpaid service providers and other suppliers compelled Zimbabwe's High Court of Zimbabwe to give the green light for the auctioning of mining equipment. Miracle Auctioneers last year gave notice to auction movable assets from Mazowe Mine. The equipment was auctioned under a court case involving Steven Chifodya plus 24 others versus Gold Fields of Mazowe.
"Miracle Auctioneers duly instructed by the Sheriff of the High Court of Zimbabwe shall sell by Public Auction the following assets to the highest bidder on Saturday 8 September 2018 starting with items at our premises Stand 315, Station Road, Mazowe Valley Show Society and Goods at Mazowe Mine," said Miracle Auctioneers in a notice.
Following the filing for business rescue, Mazowe and Shamva are under judicial protection and according to Zimbabwean laws under the Insolvency Act, corporate rescue proceedings "… are deemed to begin when an affected person applies to the court for an order placing the company under supervision," said RJ Gumbo and Associates.
It further notes that "… during corporate rescue proceedings, no legal proceedings including enforcement action against the company or in relation to any property belonging to the company or lawfully in its possession" may be commenced or proceed without consent of the court.
In a letter to Zimbabwe's Ministry of Labor, Metallon wrote: "The attached performance report shows that in the six months running from January to June 2018, Metallon produced 2,952 oz on a budget of 7,523 oz and realised a net revenue of $3,940,000". The company incurred operating costs of $6,509,000 and therefore posted a $2,569,000 loss.
In May last year, Khumalo lost a long-standing legal battle to have the decision by the South African Reserve Bank to forfeit his assets and shares worth R1bn expunged, said The Sowetan. Judge Hans Fabricius ruled against Khumalo yesterday, in an application he brought in November 2011, the publication said.
At the time the central bank had hit Khumalo, a former Umkhonto weSizwe operative, with the order of forfeiture, on the grounds that he had flouted exchange control laws. The bank found that Khumalo violated exchange control laws when he negotiated a loan of R760m with Deutsche Bank London for Mawenzi Resources and Finance Company, his company.
The flouting of laws related to how Khumalo pledged to Deutsche Bank shares he had bought from Harmony Gold in a BEE scheme, said The Sowetan.
Additional reporting by David McKay.