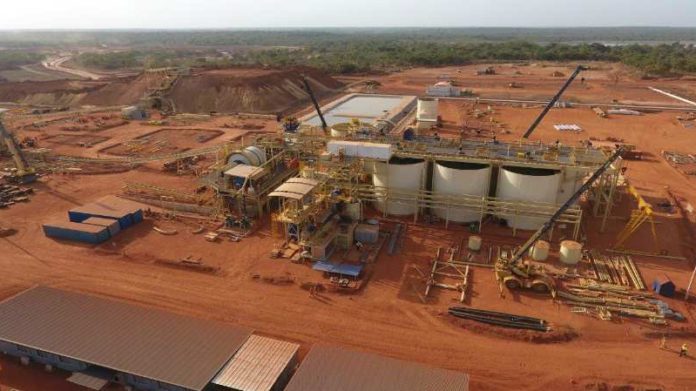 PERSEUS Mining has secured $150m in funds from a syndicate of three banks which will be used to develop the $265m Yaouré gold project in Côte d'Ivoire.
The funding package is one of the last major critical steps required before development of the prospect begins in earnest. The Sydney- and Toronto-listed company must now qualify for an exploitation permit from the Ivorian government as well as board approval.
Initially, Perseus Mining was shooting at debt finance of $200m for the mine which is expected to produce 215,000 ounces a year – enough to take the firm's total production to some 500,000 oz/year by 2022.
Jeff Quartermaine, CEO and MD of Perseus Mining, said in an announcement today Yaouré was the principle reason for having bought Amara Mining in 2016 in an $85m all-share deal as the project represented one of West Africa's best undeveloped gold assets.
Said Quartermaine: "We recognise the enormous untapped exploration potential within the Yaouré tenements and with access to funding we expect to be able to materially add to the expected life and value to investors of this operation".
Shares in Perseus Mining closed 6.5% higher at just under 50 Australian cents on the Sydney Stock Exchange on Monday (April 8) some five cents off its 12-month high reported last month.
Upfront cash by means of a revolving credit facility were agreed on April 5 with Perseus and Australia's Macquarie Bank Limited, Nedbank in South Africa, and Société Générale, a French bank. Interest will be paid at LIBOR plus 4.25% initially. Perseus would continue to hedge gold in terms of its existing policy of 30% of expected gold production.
The balance of the funds for Yaouré would be sourced from existing cash on hand and bullion which totalled $80m as of March 31, as well as cash flow generated by Perseus Mining's operating mines in Edikan (Ghana) and Sissingué, in Côte d'Ivoire. Based on the last two years of operation, and assuming a gold price of $1,250 per ounce, the cash flow required of the mines would be comfortably achieved, said the company.
Perseus Mining also forecast a potential cash inflow of $40m on the exercise of some 124 million Perseus warrants due to mature on April 19, it said.
The next immediate challenge for Perseus Mining in respect of Yaouré occurs on April 10, the date when the Ivorian government decides on whether to grant the exploitation permit for the project. Quartermaine said in January that delays to the permit grant might prove critical. "If we haven't got the mining licence by the end of this quarter then it will begin to impact on the project's schedule," he said.
Assuming it is in place, however, the company and Côte d'Ivoire would set about work on a mining convention which would put a fiscal regime in place for the duration of mine life, forecast to be eight-and-a-half years, although there are hopes it could be extended well beyond that date.
Preliminary site works are scheduled to commence in mid to late April 2019 with full scale development of Yaouré and associated infrastructure due to start in late April 2019. First gold is expected to be produced in December 2020.
"Perseus acquired Amara Mining plc in April 2016 with the specific objective of developing the Yaouré, which was then considered one of the best undeveloped gold resources in West Africa," said Quartermaine. "With our international banking syndicate agreeing to provide debt finance, we have put in place the final piece of the funding plan required to deliver our original vision," he said.