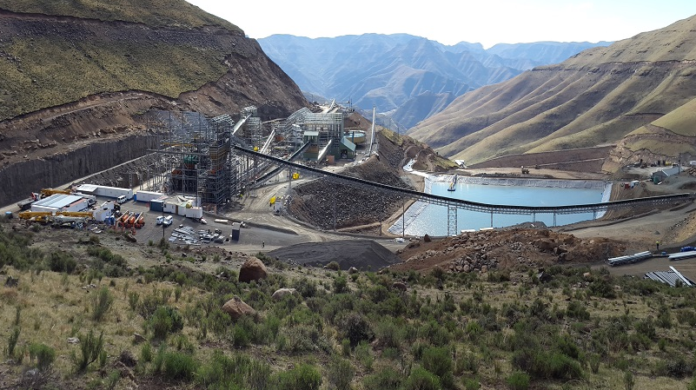 FIRESTONE Diamonds said it continued to generate free cash after finance costs in the third quarter of its 2019 financial year amid the first signs of recovery in the small diamond market and higher carat volumes from its Liqhobong mine in Lesotho.
"We spent most of the third quarter mining in the lower grade northern part of the pit and it was pleasing to see an increase in average diamond value which resulted in improved revenue for the quarter," said Paul Bosma, CEO of Firestone Diamonds. "Besides continued strong demand for our special stones it was also encouraging to see a modest increase in pricing for the smaller, lower value goods at the March sale," he added.
Firestone recorded an average value of $80 per carat in the third quarter which compared to an average of $72/carat in the previous quarter. A total of 211,368 carats were sold in the quarter (Q2: 191,735 carats) realising revenue of $16.8m (Q2: $13.9m).
Liqhobong continued to generate positive cash flows after finance costs with net cash as of end-March of $29.9m (Q2: US$26.2 m).
On March 28, Firestone said it had shelved plans to expand the life of Liqhobong owing to market conditions. The firm had until the 2021 financial year to implement the Cut 3 extension project. Thereafter, the waste tons that would have to be mined would only increase the total project cost, it said.
Firestone Diamonds reported an interim loss of $6.6m compared to a $7.8m loss in the corresponding period of the previous financial year, partly owing to poor pricing for lower value diamonds. The company extracted higher tons from Liqhobong and more carats – 465,680 compared to 379,716 carats in 2018 – but prices for its low-end diamonds and a $2.2m impairment ultimately weighed on the bottom line.