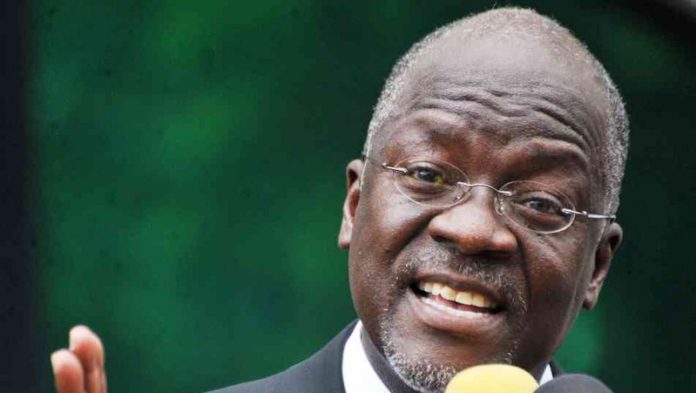 ACACIA Mining said it was hopeful of receiving a proposal potentially ending a two-year ban on gold-in-concentrate exports from Tanzania this quarter as President John Magufuli's government approached local elections this year, and national elections in 2020.
"From what we hear on the ground, from our people in interaction with the government, there is a strong feeling the parties are moving closer to a solution," said Peter Geleta, CEO of Acacia Mining in response to questions following publication of the firm's first quarter production and financial results.
"We are desperate to receive a proposal in order to consider it. We hope to get something this quarter from Barrick [Gold Corporation]," he added.
Barrick, which owns 63.9% of UK-listed Acacia Mining, is negotiating an agreement with the Tanzanian government in terms of which the two parties will share the proceeds from Acacia's operations on a 50/50 basis, sweetened with a $300m upfront payment by the company to the state. The government's share would be paid in the form of royalties, taxes, and a 16% free-carried interest in the Tanzanian operations.
This was the substance of a proposal by Barrick CEO, Mark Bristow, in February, but it is yet to be agreed with the Tanzanians, or submitted to Acacia for its approval. Acacia would have to submit the proposal to an independent committee it created representing minority shareholders and stakeholders for recommendation – a process that could take two to three months, said Geleta.
"At ministerial level, and at the local and regional government levels, engagements with people on ground remain excellent," he said. "The mood in the country, I think, is definitely changing in that there's a lot of pressure on government to get a deal now. That's our read on the situation.
"Local elections are this year and national elections are next year. The dispute with Acacia is front centre of the business environment, and the feeling is that they want this issue resolved, including senior levels of government," he said.
The dispute is over alleged under payment of taxes worth billions of dollars by Acacia stretching back two decades. Evidence to support the allegations of under payment has not yet been produced by the government. The Tanzanian government halted gold-in-concentrate exports in 2017 severely handicapping Acacia's income, and leading to the mothballing of underground mining at Bulyanhulu, a mine which is the subject of a feasibility study looking into its optimisation and expansion.
In terms of the study, articulated by Acacia today, the project would have pre-production capital expenditure of up to $110m. An additional expense of $50m would be incurred representing development and rehabilitation costs ($30m) and ramp-up costs ($20m) over an 18-month period of construction. Full production of 300,000 to 350,000 ounces per year over an 18-month life of mine would begin some 18 to 24 months from commissioning.
As per a production report on April 15, Acacia's first quarter production was 104,899 ounces, a 13% decline compared to the first quarter of the previous financial year owing to a fall of ground in December at the Gokona section of North Mara, the only mine of three unaffected by an export embargo imposed in the wake of the tax dispute.
Geleta said the company had adopted a "medium risk" plan where high grades at North Mara would be accessed quickly. The company was therefore sticking to full-year production guidance of between 500,000 to 550,000 oz for its 2019 financial year.