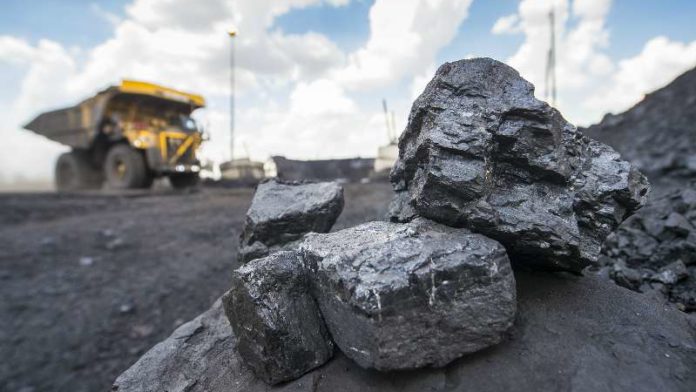 MC Mining kept third quarter coal production from its Uitkomst mine relatively stable despite production disruptions over the past 12 months, but revenue was under pressure owing to a hefty decline in the price of export thermal coal.
Revenue per sales ton for the quarter fell 14% to $75/t which compares to $87/t in the third quarter of the previous financial year. International coal prices were "… adversely affected by geo-political dynamics that affected Australian shipments to China," the company said. This has a negative impact on short-term global supply and demand, it said.
Sales of metallurgical and high quality thermal coal totalled 70,271 tons, a shade below last year's third quarter sales of 70,627 tons. Uitkmost, a colliery in KwaZulu-Natal in which MC Mining recently reinvested in machinery and equipment, also sold for the first time a high ash middlings product following completion of plant modifications in the period.
Uitkomst's run of mine (ROM) production totalled 113,190 tons compared to 115,750 tons in the third quarter last year.
MC Mining has had a decent start to the calendar year making a number of announcements including resolution of a property dispute that delayed at a year the launch of its Makhado 'Lite' project. As a result, the company unveiled plans for a staged project of smaller output but quicker delivery at lower capital. It then said it planned to issue about R433m in shares in order to finance the equity portion of the mine build.
"The construction of Makhado Phase 1 will make MC Mining the pre-eminent South African producer of high-grade metallurgical coal, a key ingredient contributing to the manufacture of steel, and trading at a significant premium to thermal coal," said David Brown, CEO of MC Mining in the firm's third quarter results announcement today.
Construction is due to commence in the third quarter of the calendar year "… dependent on the completion of the composite funding plan", it said.
In terms of the three million tonnes a year ROM first phase, there will be beneficiation on site before sending 2Mt/y ROM of MC Mining's Vele Colliery – placed in mothballs following a re-engineering process – which will yield the 1.1Mt/y saleable coal consisting of 0.54Mt/y in metallurgical coal and 0.57Mt/y in thermal coal.