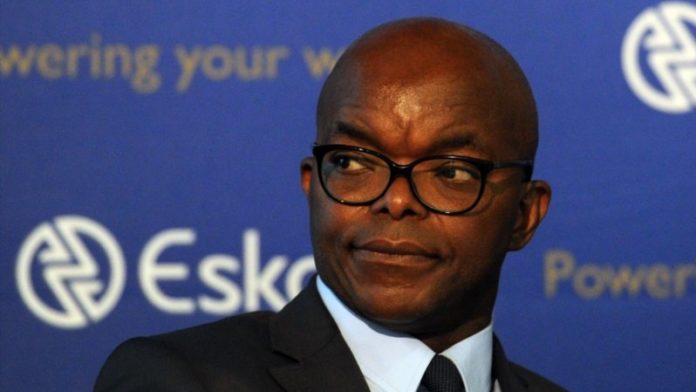 PHAKAMANI Hadebe spoke of the "unimaginable demands" that led to his resignation as group CEO of Eskom.
"It is no secret that this role comes with unimaginable demands which have unfortunately had a negative impact on my health. In the best interests of Eskom and my family, I have therefore decided to step down," said Hadebe in a statement.
He will formally leave the organisation, which is saddled with debt thought to total about R500bn, at the end of June.
"It has been a privilege to serve South Africans as the Group Chief Executive (GCE) of Eskom," he said. He leaves the organisation about a year after his appointment.
Jabu Mabuza, chairman of Eskom, said the board had reluctantly accepted Hadebe's resignation but gave no other details regarding appointment of a replacement.
Speaking at a conference hosted by Goldman Sachs earlier this month, South African president Cyril Ramaphosa said Eskom was "too big to fail" and said efforts at resuscitating the organisation were afoot. But he ruled out privatisation.
"We are not privatising Eskom, we are restructuring Eskom, a process that will allow the private sector to be our partners – our partners in generation (and) our partners already in distribution," said Ramaphosa.
In March South Africa was forced to repeatedly implement Stage 4 load shedding due to a combination of unplanned plant breakdowns, low diesel reserves, scheduled maintenance and the loss of power due to damaged transmission lined from Mozambique, said Fin24.
On Wednesday Ramaphosa said government has a "credible" business plan to get Eskom out of the "mess it is in".
"It (the plan) has been tested and evaluated. It is credible and can be implemented and it is already being implemented."
"We have also got to look at the debt and address the issue of debt, which is exactly what we are doing now with Treasury [and] with our lenders because it is so important and it's too big to fail. We are not going to allow Eskom to fail because if Eskom fails this economy fails, this country also fails, so we are not going to allow that."