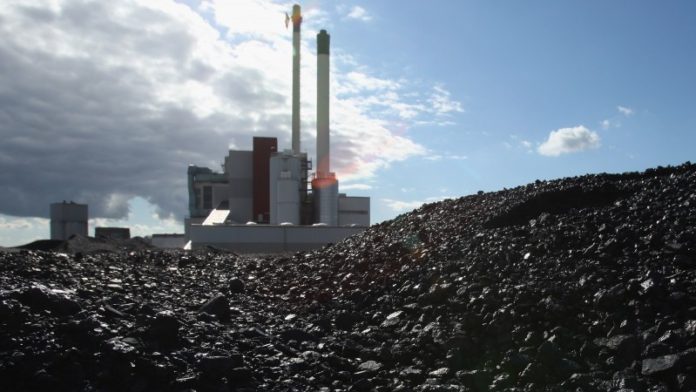 THE process through which Optimum and Koornfontein coal mines is being sold may be corrupt, said mines and energy minister, Gwede Mantashe.
Asked by Miningmx today whether his department should continue to show faith in the current business rescue method, Mantashe replied: "I am not happy with the BRP (business rescue practitioner) system. BRPs are paid by the hour.
"I am not happy with the PCF. I think that is corrupt. It is a system where you pay people for work they haven't done yet and people get something on the side." He suggested that the system be changed.
Business rescue practitioners are appointed to save a struggling businesses from liquidation in terms of the Companies Act. The BRPs can only be removed through court proceedings once appointed. It is challenging to "get in front of a judge", according to Lara Kahn, an attorney at Webber Wentzel who spoke to Miningmx on the matter in February.
Business rescue legislation dates only from 2008 and was first put into practice in 2011. However, it is insufficiently applied owing to thin on-the-ground resources, said Kahn. "There's a disconnect between the administration and the practice," she said. This means that of the hundreds of BRPs, many are qualified, capable and committed individuals, whilst a fair few others are opportunists who may not act in the spirit of the legislation.
Prior to media question time, Mantashe said in a keynote address to the Junior Indaba, a mining conference, that he would "stick by" the BRP process at Optimum and Koornfontein coal mines which remain in mothballs after a sale process was aborted earlier this year.
His reference to the PCF or Post Commencement Funding is a requirement of the BRPs for Optimum and Koornfontein in order to get the mine running again, pay employees and so forth. A PCF payment of R250m was demanded in order to operate the Optimum mine – a sum thought to have been stumped up by Lurco Group, a private company, and the African Exploration & Mining Finance Company (AEMFC).
It remains to be seen if Mantashe will have more power, or desire to exercise due oversight, over the process given that the AEMFC now falls under the administrative oversight of the Central Energy Fund (CEF). The CEF was formerly a Department of Energy company, but it is now part of the Department of Mineral Resources & Energy over which Mantashe was appointed minister last week.