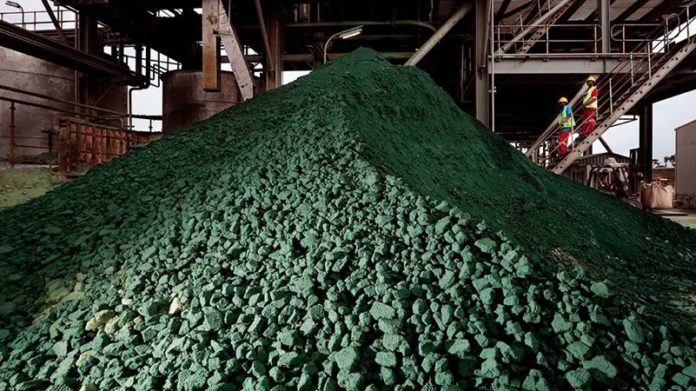 DIVIDENDS have never been higher and growth capital at some $57bn last year represented the first increase in five years, but the world's mining sector continues to slumber compared to other asset classes.
This is the outcome of consultancy PwC's annual Mine survey which collates key performance data from the world's top 40 miners as measured by market capitalisation and takes in the likes of BHP, Glencore, Shaanxi Coal Company and The Mosaic Company, a potash firm which was ranked 17th in market cap in 2018 compared to 28th in 2017.
According to PwC, the key factor in this year's report was the inability of mining firms to convince the market on contemporary themes such as safety, community, consumer engagement, and most critically, environment.
Following the iron ore tailings disaster that befell the Samarco joint venture in 2017, and Vale's Brumadinho this year, consciousness regarding mining's footprint couldn't be higher. "Looking ahead to the rest of 2019 and beyond, we see a continuation of the strong operating performances, and pockets of progress in these contemporary factors, said the PwC authors in their report.
They added: "But we don't see any signs of a quantum shift in priorities that will allow the industry as a collective to keep pace with changes delivered in other sectors. Without such a shift, we expect the growing awareness gap between the brand of mining and the benefits of mining to continue to widen".
Dividends by the top 40 companies totalled $43bn in the period under review off the back of a 4% rise in earnings before interest, tax and depreciation totalling $165bn and 8% higher revenue. However, market capitalisation was 18% lower as of December 31, although by end April it was $849bn, nearly $100bn higher than at the year-end point.
It's the relative performance that stands out, however.
On a 12-month basis, every important MSCI index was under pressure, including mining which lost the most. But on a two-year and five-year basis, the MSCI Metals and Mining Index performed below average: gaining 5% in two years and only better than the MSCI Oil & Gas and MSCI Industrials indices whilst over five years the index was 25% down. MSCI Oil & Gas was nearly 30% weaker over this period.
One indication of the weakness of 'Brand Mining' was that in the 2018 Global 500 brand index mining had no representatives in the top 100. This compared with 22 oil and gas companies in the Global 500 brand index which indicated "… an unfavourable or indifferent perception of 'brand mining', said PwC.
"To restore faith in 'brand mining', leading miners need to prove they are keeping up with the pace of change. As an industry, this means transforming their reputation as efficient 'converters of dirt' to prominent builders of both economic and societal capital," PwC said.