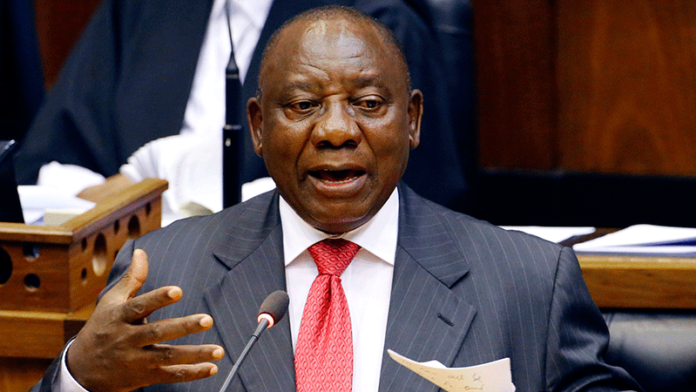 THE South African government would lodge a special appropriation bill that would restructure "a significant portion" of a 10-year, R230bn fiscal support programme set aside for Eskom in order to keep the debt-stricken liquid beyond October.
Touching on the parlous financial position of Eskom in his State of the Nation Address (SONA) in Parliament, President Cyril Ramaphosa repeated his previous comments that the power utility was "too big to fail".
Details of the appropriation bill would be announced by finance minister, Tito Mboweni, "in due course", said Ramaphosa to a smattering of applause from the House.
The power utility had enough cash without the steps announced until October, said Ramaphosa. But he warned that failing to act would trigger "a cross-default" on Eskom's debt that could potentially bring it to its knees, which he said ".. would have a huge impact on our constrained fiscus".
Debt at Eskom is approaching R500bn.
The company is consequently struggling to pay interest on monies owed despite it having part implemented a nine-point plan that had ensured better maintenance, had reduced costs "as much as it can," and had ensuring adequate reserves of coal", said Ramaphosa.
Ramaphosa also identified mining as among several important sectors targeted to accelerate the industrialisation of South Africa. Government would work on proposals to accelerate end-markets and beneficiation of metals.
Lacking from SONA in respect of Eskom was how the government intended to restructure the utility, as he previously announced he would, along the lines of generation, transmission and distribution.
Organised labour, from which Ramaphosa claims his career roots as a founding member of the National Union of Mineworkers, has been opposed to the notion of an Eskom 'unbundling' as it fears it will mean significant job losses.
Ramaphosa earlier in his speech said that load-shedding implemented by Eskom this year was largely behind the shock 3.2% decline in annualised first quarter gross domestic production – the largest contraction in a decade.