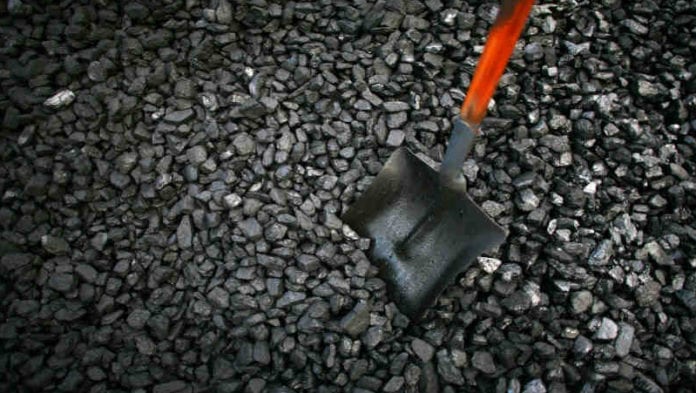 AFRIMAT, the Johannesburg-listed industrial minerals company, has pulled the plug on a proposed takeover bid for Universal Coal citing the expense of the exercise.
This is the second time Universal Coal, which is listed in Australia but operates in South Africa's Mpumalanga province, has been subject to a takeover only for the suitor to fail to make a final, binding offer.
"Following a thorough due diligence process and extensive consideration Afrimat's board and management has decided not to proceed with the acquisition given the size and nature of the transaction," said the company in a statement to the JSE today.
Afrimat bid 40 Australian cents per Universal Cloal share, worth about R2.15bn, effectively knocking out a previous bid tabled by Ata Resources, a private equity firm that led a consortium in which Wescoal Holdings was also a participant. The consortium had bid 35 cents/share.
Andries van Heerden, CEO of Afrimat, told the South African Coal Report on the sidelines of the Junior Indaba, a conference in Johannesburg in June, that a due diligence into the takeover of Universal Coal was proving complex and could take several more weeks, if not months, to conclude. He estimated in April it would take four to six weeks.
"We are conducting some cash flow analysis. It is proving more complicated than we first thought. We actually walk away from 95% of the transactions that we target," said Van Heerden at the time. One of the areas of focus was Universal Coal's projects.
Universal Coal currently produces about five million tons a year (Mt/y) of Eskom and domestic coal as well as a portion of export coal from two collieries: the 2.4Mt/y Kangala operation and New Clydesdale Colliery (NCC) which produces 2.7Mt/y. Both mines are located in South Africa's Mpumalanga province.
"The aim is that we'd like to make our money back in about four years," said Van Heerden of the Universal Coal bid. He liked the fact that a lot of Universal Coal's production was annuity Eskom income with about a fifth of total output heading for the export market.
Universal Coal recently concluded the purchase of North Block Complex (NBC) from Exxaro Resources for R98m which will take total production up some 2.7Mt/y to 7.7Mt/y. The inclusion of its Eloff Project will extend the life of the Kangala complex whilst delivering the Brakfontein project, known as Ubuntu, will lift production to 10Mt/y.
MC Mining, formerly known as Coal of Africa, abandoned a R1.38bn bid for Universal Coal in 2016 because the company had not concluded a coal sales agreement (CSA) with Eskom in time. The CSA was an important part of MC Mining's takeover rationale as the company was then seeking cash flow generating companies.