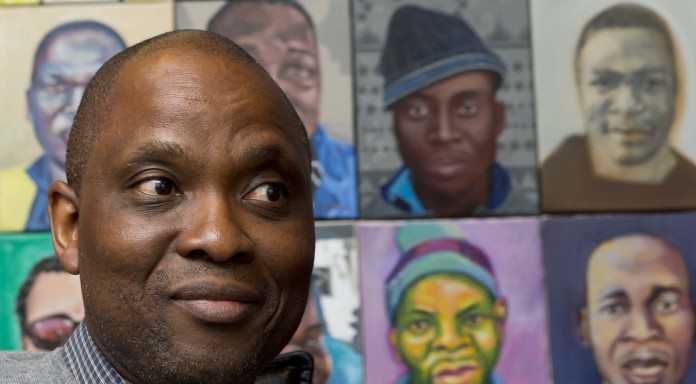 "WE have enough coal for the next 50 years but the question is this: how much time do we have left in which to exploit it?" That is the fundamental business situation facing Exxaro Resources as laid out by CEO, Mxolisi Mgojo.
As he grasps this thorn in order to secure the group's long-term future, Mgojo has embarked on a radical new strategy which will reshape Exxaro's existing structure and position the group to diversify into new business areas targeting energy security, water security and food security.
At the same time, Mgojo is acutely aware of the need to keep shareholders on board during the transition period after last year's incident in which the share price took a temporary pounding because of what he describes as "… the new strategy not being adequately communicated".
One of the ways he intends doing that is through a revised dividend policy which is going to increase payments to shareholders by, amongst other measures, passing through 100% of the dividends received by Exxaro from its stake in the Sishen Iron Ore Company (SIOC).
As part of that new dividend policy, Exxaro will also pay out to shareholders specified amounts from profits made by the group's core coal business. This is money that was previously exclusively earmarked for re-investment in the business.
In the longer term, Mgojo indicates the plan is to "flip up" Exxaro's stake in unlisted SIOC into a direct stake in listed holding company, Kumba Resources, and then unbundle those shares to Exxaro shareholders.
"If I am not getting any benefit from owning that stake in SIOC and the cash it delivers then why should I hold onto it? The shareholders are saying they want more value so why not give it back to the shareholders."
The driver behind all these changes is Mgojo's concern about the pace of technological change – particularly around renewable forms of energy – which could make Exxaro's traditional coal business obsolete.
He says: "What makes me not sleep at night is the thought that, in the future, I could wake up to a situation where renewables – not coal-fired power stations – could become the new power base load because of advances being made in energy storage."
Coal and nuclear power stations are currently required to provide reliable base-load power supplies because the power generated by wind and solar energy is intermittent and cannot be stored.
What makes me not sleep at night is the thought that, in the future, I could wake up to a situation where renewables – not coal-fired power stations – could become the new power base load because of advances being made in energy storage
Solar does not work at night and wind farms do not generate power when the wind stops blowing. "If you can store that renewable power it has a huge potential to change the energy mix. You cannot be narrow-minded about this. If you do not see it coming, you could find yourself seriously challenged as a business.
"Look at electric cars. A few years ago they were in the labs under research and development. Now those vehicles are on the roads."
ACCELERATED COAL
So far, Exxaro has taken minority 25% stakes in key companies operating in the food, energy and water spaces. Mgojo describes them as "… companies at the cutting edge of technology which are redefining business models. Our strategy is no different to what Naspers did with Ten Cent in China."
The immediate impact of the new strategy on Exxaro's existing business is a drive to pull value out of the group's coal business at a faster rate.
According to Mgojo: "Our high-quality coal products are still in serious demand and we are spending R20bn on mining the coal that the market wants.
"We want to leverage that business in the most effective way to generate a lot of cash to please shareholders while investing in the future and avoiding debt. We will look at new extraction technologies to bring that value in earlier."
He denies this is akin to "high grading" in a gold mine which refers to a policy whereby management "cherry picks" the higher grade ores, meaning volumes of lower grade ore which could have been mined are sterilised and left behind.
Mgojo comments: "Not at all. We will still mine all that coal. We are just pulling it forward while ensuring that long-life contracts such as the two power stations being supplied by Grootegeluk will still have the coal available."
Exxaro was rumoured to be a bidder for the South African coal assets being sold by South32 because they clearly could have a role to play in this strategy, but Mgojo will not be drawn citing confidentiality agreements. He only comments that "… we are looking at how we will start accelerating value creation from our own assets. That's our focus. I leave it at that."
Exxaro is also selling off some of its lower-quality coal operations to concentrate management time on its high-value coal business but the big structural changes will come to the commodity businesses into which the group previously diversified.
TRONOX
On the chopping block are Exxaro's remaining stake in heavy metals group Tronox, a business it once planned to take over, as well as its 25% stake in the Black Mountain and Gamsberg lead and zinc mines in the Northern Cape which were previously owned by Anglo American Corporation but were sold to Vedanta.
"We had 44% of Tronox and the idea was to creep that stake up to gain control, but Tronox is a separately listed company with its own ambitions and they entered a transaction which meant their debt would increase to $3bn.
"That debt is more than our market capitalisation and the move made it impossible for us to take control because our shareholders would not be happy about it.
We are now able to have sensible conversations with Eskom where you can get a win-win outcome
"We are never going to own Tronox and it is contributing negatively to our income statement. So why hang onto it?" Turning to Black Mountain Mgojo comments: "We were locked into that investment until 2016 on an empowerment basis. Now we are free to dispose of it."
Regarding Eskom, Mgojo said the situation had changed dramatically since Phakamani Hadebe was appointed CEO and the new board of directors put in place. Since these comments were made, Hadebe has resigned from the organisation citing health problems.
"We are now able to have sensible conversations with Eskom where you can get a win-win outcome. We are diverting up to two million tons of coal from customers in the Indian market to Eskom to help keep the lights on. If you don't support Eskom there will be no South African economy."
Hopefully, those "sensible conversations" will continue without Hadebe at Eskom.