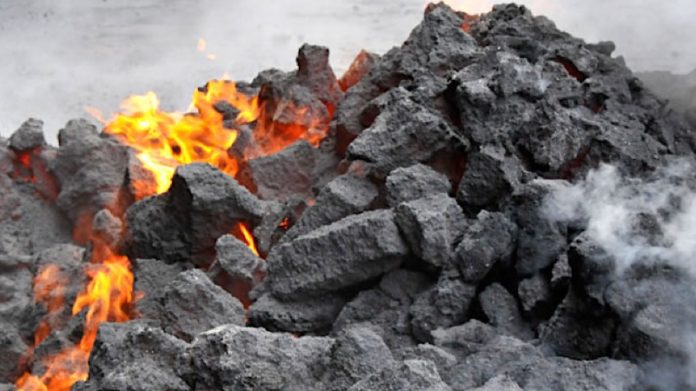 PROCEEDS from its 20% stake in Kumba Iron Ore will come to the assistance of Exxaro Resources in the six months ended June 30.
Exxaro said in a trading statement today that the contribution from its core coal mining activities was negatively affected by lower average prices for the fuel, a market condition "somewhat offset" by rand weakness and higher export volumes.
Headline share earnings for the six months would be 35% to 47% higher whilst attributable share earnings would be 97% and 109% improved year-on-year. Earnings before interest, tax, depreciation and amortisation would be 22% to 10% lower reflecting the performance of the core assets.
Exxaro said earnings from its coal mines were also affected by lower domestic sales and higher provisions taken out for rehabilitation and higher distribution costs.
Kumba benefited from an improved iron ore price in its six months ended June. The company, which is controlled by Anglo American, paid a R9.9bn interim dividend on the back of 57% higher iron ore price. Kumba's overall payouts to shareholders in 2019 total R13bn which includes the end-2018 dividend.
Exxaro said at its year-end results presentation that it had just about started discussions with Kumba to potentially flip up its stake in the company, which is held via a subisidiary, Sishen Iron Ore Company, into Kumba shares.
The thermal coal market has been under pressure falling 43% in the last 12 months and trading at about $67/t, according to data from Goldman Sachs. Quarter-on-quarter the price has fallen 22% alone.
Exxaro is due to publish its interim earnings numbers on August 22.